Friends:
It's been a while since my last message. State ethics laws required my official Senate communications to stand down during the campaign season. Now that the elections are over, I'm excited to turn my full attention to the upcoming legislative session and get to work for the people of Washington!
A lot has changed in our state since the Legislature was last in session in March. Not only will our 2021 legislative agenda look different compared to previous sessions, but how we will go about our work will be quite different as well.
More on that below. But first, there's an exciting new development on the fight against the coronavirus I want to share with you.
---
Coronavirus Update: WA Notify Smartphone Notifications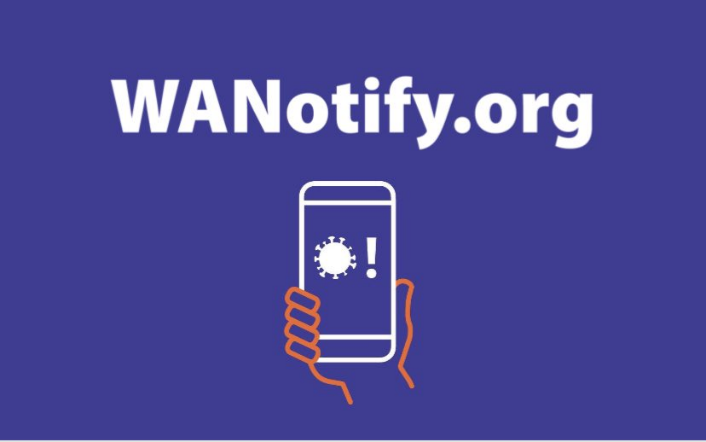 Recent news about multiple vaccines entering into the final stages of development is promising. However, even when vaccines do begin to deploy, it'll take several months before a significant portion of the U.S. population can get vaccinated.
In the meantime, it's important we continue to stay cautious and do everything we can to slow the spread of the virus, especially as public health officials are issuing warnings about a possible winter surge.
A new smartphone tool called WA Notify was revealed this week that will alert users about a potential exposure to the coronavirus.
Studies show that notification technology like WA Notify helps reduce infections and deaths. WA Notify is free, it's easy, and it alerts you (and others) without compromising personal privacy.
More than 700,000 people have signed up in just the first few days. I signed up for the notifications when the tool was released on Monday and it takes just seconds to set up.

You can learn more about WA Notify through the links below.
Seattle Times: WA Notify system goes live with COVID exposure notifications for iPhone and Android users in Washington state
Governor's office: Inslee announces statewide COVID-19 exposure notification tool
Washington Post: A COVID-fighting tool is buried in your phone. Turn it on.
Washington Department of Health
As always, please be sure to visit coronavirus.wa.gov for the latest updates on the virus and to learn more about resources available to you and your family if you need help.
And please continue to wear your mask, avoid social gatherings, and wash your hands frequently.
---
2021 Session Preview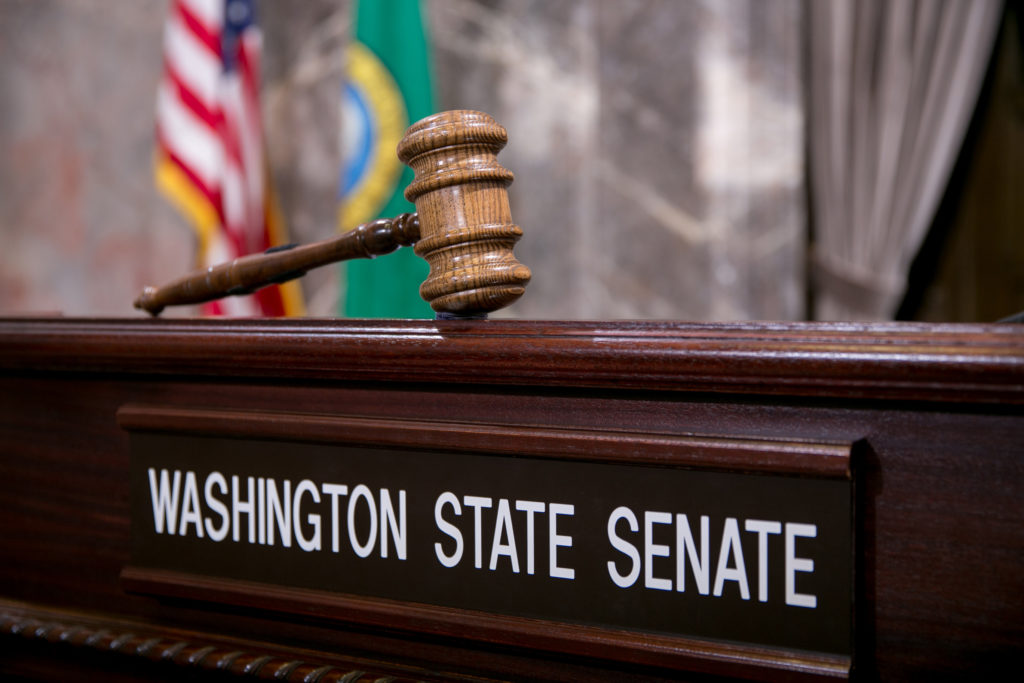 The 2021 legislative session will look like no other session in history. With a few exceptions, the legislative session including committee hearings and floor debate will be done virtually.
As the majority floor leader, I have been working with leadership from both parties, other senators, and legislative staff all year on contingency plans in case a traditional in-person session was not possible. Unfortunately, with infection and hospitalization rates continuing to climb in Washington, there is no way we can safely conduct a legislative session in traditional sense.
A virtual session will be challenging on several fronts, but lawmakers are committed to getting the people's work done one way or another.
The capitol campus will remain closed until further notice. This means I'll be taking all of my meetings over the phone or video conference until the public health crisis is behind us. Please reach out to my office if you'd like to request a meeting. More details to come as plans are finalized in the coming weeks.
---
Stay in Touch!
I will send regular e-mail updates throughout the legislative session to keep you informed on the latest news from Olympia. You can also follow my work on my website, Facebook page, Instagram, and Twitter.
Public service is an honor and privilege. Thank you for the opportunity to be your voice in the Washington State Senate. I welcome your feedback. Please keep in touch to let me know how I can best serve you.

Marko Liias
State Senator
21st Legislative District