Friends:
I hope you and your family are in good health and safe from the coronavirus. The situation is evolving rapidly, so I encourage you to stay up-to-date with the latest information from the Center for Disease Control and Prevention, the Washington State Department of Health, and the Snohomish County Health District.
Washington's Joint Information Center just launched a new online portal that will organize helpful information and resources in one location.
The site currently has information about what to do if you feel sick, along with resources and information related to workers, small businesses, childcare, and travel guidance. The site will be updated as more information becomes available.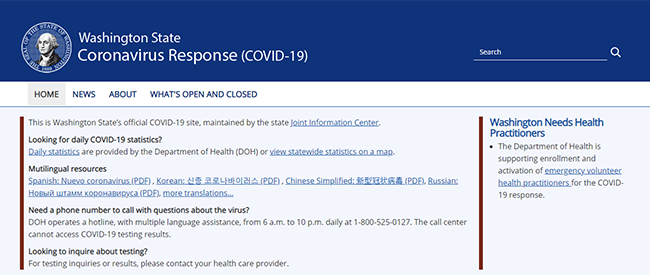 Before we adjourned for the year, the Legislature passed HB 2965 to dedicate $200 million for our state's response to the coronavirus. Governor Inslee has already allocated $75 million of those funds to various state agencies and organizations to respond directly to the challenges facing communities all over the state. The Legislature stands ready to allocate more resources if necessary.
We also made sure people can receive unemployment insurance even if they don't meet the work search requirements. Yesterday Governor Inslee issued another emergency proclamation that waives the standard one-week waiting period and allows for benefits to apply retroactively to March 8.
The Legislature also ensured school employees can maintain health insurance eligibility for the remainder of the school year even if they come up short of required work hours because of being quarantined, school closure, or care of a family member.
Our state executive agencies are acting through emergency rules to provide relief and support. Some examples include:
I will keep you posted as additional resources come online to help our community during these difficult times. As always, if you need any assistance connecting with state agencies to help you or your family, please reach out to my office.
My Legislative Priorities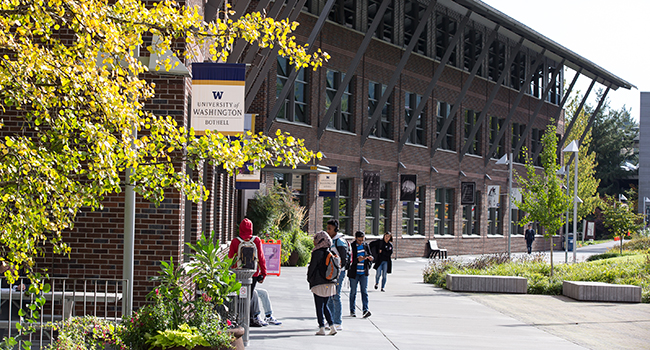 Despite the challenges facing lawmakers this session, we managed to pass a lot of great policy and make important investments for Washington's 7 million residents this session.
I worked on several bills that will soon be making their way to the governor's desk for his signature. Two bills I'm particularly proud of build upon efforts to expand access to college to more students.
Undocumented Student Support
Undocumented students want to pursue the same college opportunities as every other student with big dreams for their future. But they also face additional barriers to college, such as the lack of access to federal financial aid programs.
In 2014, the Legislature enacted the Dream Act, which increased access to college for undocumented residents. Senate Bill 6561 expands upon that effort by creating a state-funded, state-administered student loan program to help undocumented students who are ineligible for federal financial aid programs that cover the full cost of a degree.
Common Application for College
Currently, each of the public four-year institutions in Washington has its own unique application and fee waiver process for low-income students. SB 6142 will simplify the college application process by creating a single common application for our public four-year institutions in Washington state.
Legislative Recap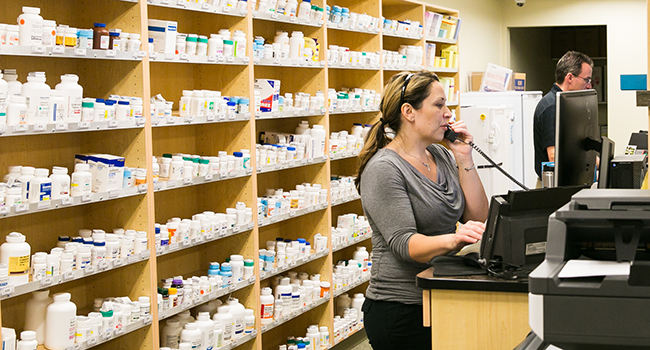 Other bills we passed include ones to reign in the skyrocketing costs of prescription drugs like insulin. Lawmakers also approved several bills to address the homelessness crisis and increase the supply of affordable housing. We enacted a plastic bag ban and a requirement for public schools to phase in age-appropriate comprehensive sexual health education over the next several years.
I'll share more details about my bills that passed and other statewide priorities in future updates.
Public service is an honor and privilege. Thank you for the opportunity to be your voice in the Washington State Senate. I welcome your feedback. Please keep in touch to let me know how I can best serve you.
Marko Liias
State Senator
21st Legislative District