With three minutes to spare before the midnight deadline, the 2019 Legislature adjourned last night. This is the first time in a decade the Legislature has completed a 105-day session on time.
We adopted a responsible and forward-looking two-year operating budget that makes historic gains for the state. The budget invests in a transformation of our behavioral health system, expands access to early learning, and strengthens K-12 and special education. It also includes historic investments in the state's higher education system. Earlier this session, we adopted the strongest clean energy legislationin the nation, protecting clean air and water for generations to come. Click here to read about some of the other highlights of the 2019 legislative session.
As my first session as the Senate Majority Leader in Olympia wraps up, I've been reflecting on how fortunate I am to work on behalf of the people of Spokane and lead a talented and diverse group of Senators from around the state. 
Big wins for Spokane in state budgets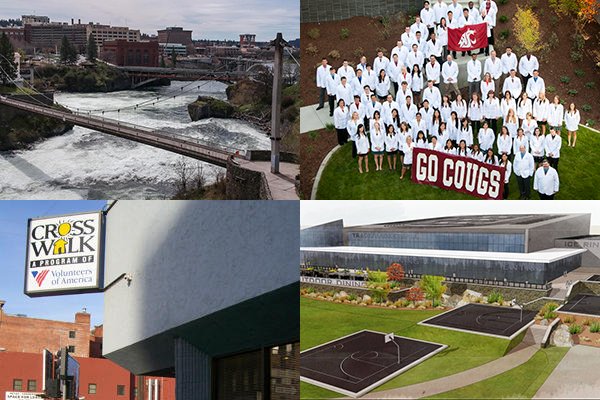 Your Spokane legislative delegation was able to secure funding for a number of top community priorities in the operating, capital and transportation budgets:
Funding for the WSU Elson S. Floyd Medical School, including support for 20 additional medical students
Additional funding for Spokane area school districts
$1 million for the Joya Child and Family Development (formerly Spokane Guild School)
$1 million for Crosswalk's new teen shelter and transitional housing project
$1 million for the new downtown Spokane Sportsplex
$500,000 for the Riverfront Park Suspension Bridge repair
$400,000 for CHAS Spokane behavioral health clinic expansion
$350,000 for the new Carl Maxey Center
Making our community a safer place
Making our community a safer place
The two bills I prime sponsored to improve public safety in our city both passed the Legislature.
Senate Bill 5579 will require a stricter safety standard for oil trains moving through our state if the state experiences an increase in oil train traffic.
Senate Bill 5492 is a bipartisan effort among Spokane leaders to reduce auto theft by providing community supervision for offenders who commit motor vehicle-related felonies. Research shows this strategy, which provides services, reduces recidivism.