Friday was the first cutoff day of this legislative session. All bills not voted out of their policy committee by Friday are dead for this session. This is part of the legislative whittling process that takes the 1,000-plus bills that are introduced and helps us focus on the measures that have the best chance to pass. This week we focus on floor action and work in the fiscal committees (Ways & Means and Transportation).
Support from our little learners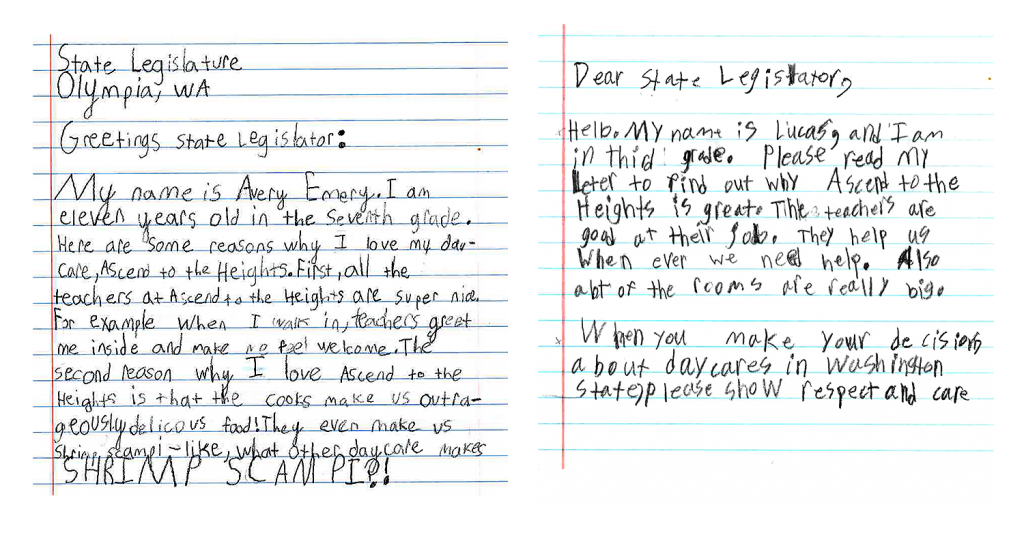 I always enjoy receiving letters and e-mails from constituents. Their feedback is essential for me to do an effective job representing our community.  I especially enjoy receiving input from the children I represent. Recently, I received letters from students in day care and after school programs. See above for a couple of examples encouraging me to support high-quality early learning and after-school care. Even the youngest advocates can make a difference when they make their voices heard. And, I love that one of them mentioned Shrimp Scampi in their letter!
Three things you might not know about the Washington State Legislature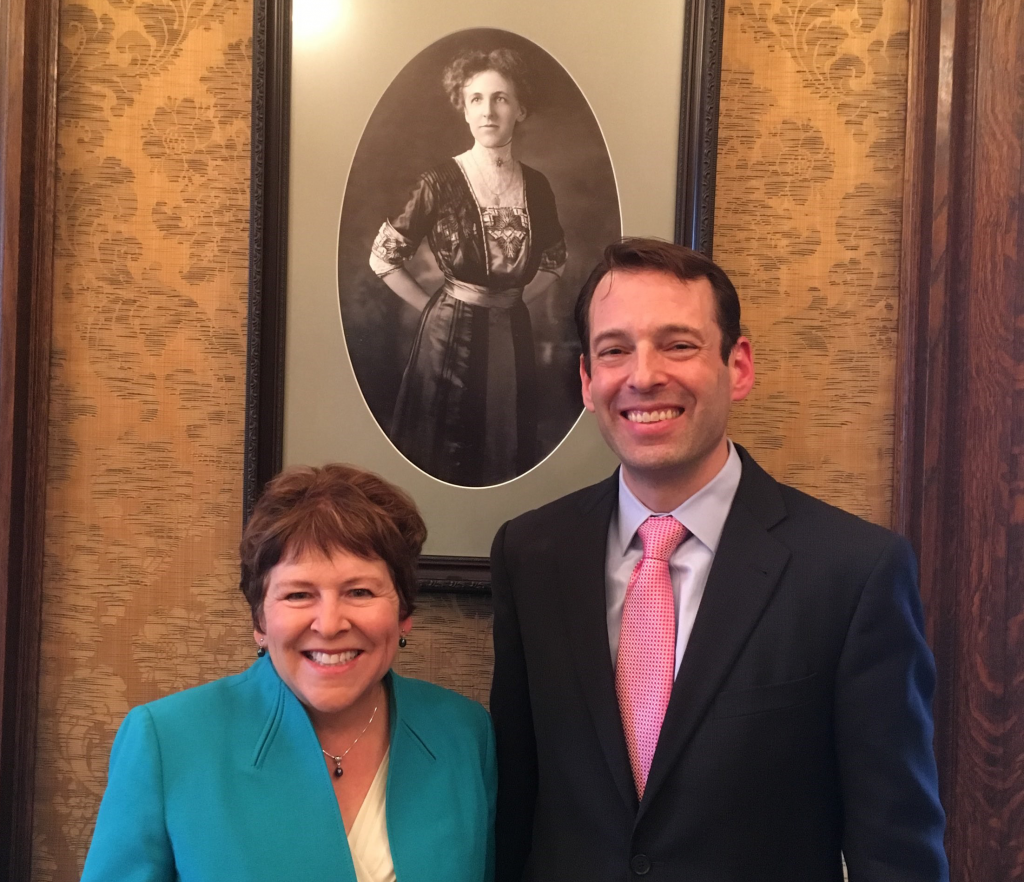 Though this is my first year as Majority Leader, it is certainly not the first time that someone who represents Spokane County has held the seat. Most recently, Mark Schoesler in the 9th LD, who is currently the Senate Minority Leader, held the position and Lisa Brown, who has recently been appointed as the Director of Commerce, was the Majority Leader for eight years.
In Washington we have a citizen legislature, which means that in addition to each member's work for their constituents, many also sustain another job during interim. In the Senate, we have first responders, union organizers, and small business owners, who all bring a wealth of perspectives to the lawmaking and legislative process. With our freshman class of senators, we have added a computer engineer, a community organizer, an early childhood education administrator, a small business owner and more!
Last week we continued a tradition in the Senate of new members offering a small gift to their colleagues upon their first speech on the Senate floor. People often highlight a product from their district or something that is special from their background. For my first speech in the Senate in 2013, I handed out Spokane Indians Baseball hats.
Town Halls
Thanks to those people who participated in the 3rd Legislative District telephone town hall. We received a lot of great questions and feedback. If you missed it, you can listen to the event here.
I hope to see you in person at our 3rd Legislative District Town Hall on March 16 from 10 to 11:30 a.m. at the MAC – Northwest Museum of Arts & Culture, 2316 W 1st Ave.