Dear friends and neighbors,
We accomplished a lot during this year's 105-day legislative session. In addition to passing a wide range of bills improving the quality of life in our communities, we finished on time and passed capital construction, transportation and operating budgets for the next two years.
The $4.9 billion construction budget makes investments across Washington in areas like behavioral health, affordable housing, education and the environment. Projects in our district include:
• $1 million for roof replacement at the Marymount Museum/Spana Park Senior Center.
• $773,000 for the Springbrook Park Expansion and Clover Creek Restoration to improve the biodiversity of native and aquatic plants and improve water quality.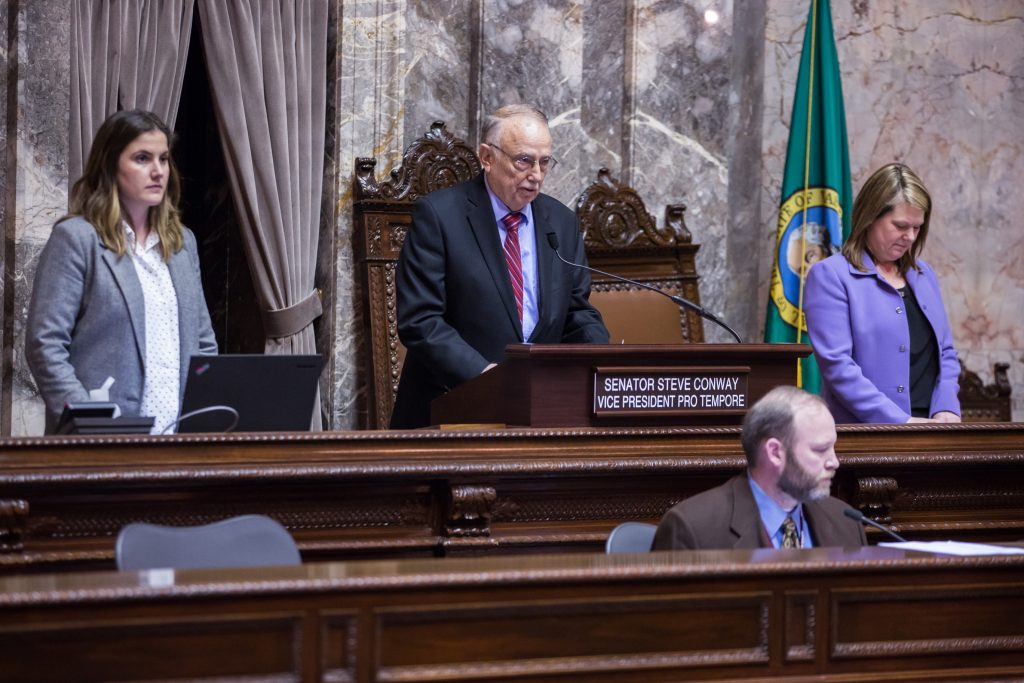 • $500,000 for construction work to finish phase I in creating the Stan and Joan Cross Park in Frederickson.
• $1 million for the Pierce Center for Arts & Technology (Arivva) in Tacoma, which provides visual arts programs for youth and postsecondary career training for local workers.
• $500,000 for the McChord Airfield North Clear Zone to mitigate possible public and flight safety risks.
• $2.26 million for the Department of Ecology to implement cleanup remedies around the Lakewood – Ponders Corner superfund site.
• $2.8 million to support the Fire Service Training Center at Bates Technical College.
The $9.8 billion transportation budget includes continued delivery of projects first adopted as part of the 2015 Connecting Washington transportation package.
The $52.4 billion operating budget pays for most state programs, policies and salaries. In addition to making significant investments in K-12 education, we also passed a bill to allow local school districts voters to increase levies to fund programs like athletics, debate clubs, summer learning programs, field trips, mentoring and teacher training.
It has been an honor to continue to serve our communities in the Senate. If you have any questions about the budget or anything else that happened this session in Olympia, I encourage you to reach out to my office.
Best regards,