It has been a joy to be back in Spokane seeing familiar faces following the legislative session in Olympia. The past weeks have been busy with events and I wanted to update you on some of the progress in our community.
WSU medical school expansion

Earlier this month, I was honored to attend a celebration for the expansion of the WSU Elson S. Floyd Medical School. The current cohort of students are all from Washington state, over half are women, and more than one-third are people of color. This fall, the school will expand from 60 to 80 students thanks to investments made in the 2019-21 state budget. The benefits will be felt by the Spokane community and people all across the state for generations to come.
New Transit Center at SCC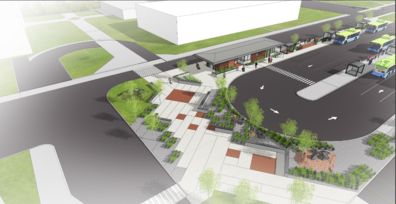 I was also pleased to speak at the groundbreaking of Spokane Transit Authority's new transit center at Spokane Community College. This new hub is supported by Washington State Regional Mobility Grant funds, and marks the easternmost point of the future Central City Line – Eastern Washington's first Bus Rapid Transit system. A transit hub on campus represents the intrinsic connection between transit, education, and healthy, thriving communities.
Summer Youth Card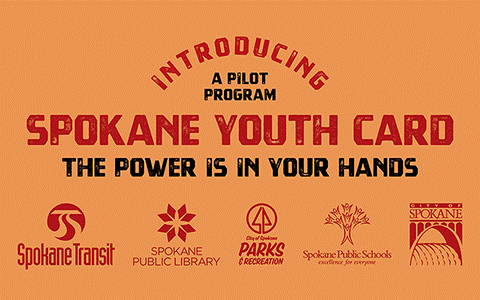 Speaking of staying connected, kudos to the Transit Authority, Spokane Public Schools, and the City of Spokane for launching the Summer Youth Card! This card is available for free to ANY K-12 child in the city of Spokane and can be used as a bus pass, or for admission to certain aquatic centers and the Riverfront Park skate ribbon! What a great opportunity for fun and mobility this summer!
LGBTQ+ Roundtable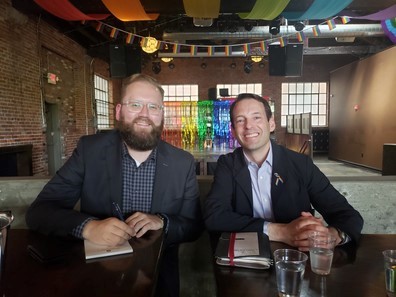 Happy Pride Month! I was glad to have a visit from my colleague, Senator Marko Liias from the 21st legislative district, who came to celebrate Pride in Spokane. We held a LGBTQ+ round table to hear from the community about progress we have made in recent legislative sessions, but also the significant challenges that people are still facing in education and healthcare systems, as well as the daily discrimination our LGBTQ+ neighbors experience. Thank you to all the community members that shared their stories during the roundtable discussion. Additional thanks to Senator Liias for participating and to Councilmember Kate Burke, who hosted the event.
---
Let us know about your event
If you have an event or community meeting that you think my staff and I should know about, please let us know. Stay in touch by email at andy.billig@leg.wa.gov or by phone at 509-209-2427.