Summer 2019
Dear Friends and Neighbors,
We're pleased to update you on the 2019 legislative session, where we showed our commitment to putting people first by prioritizing quality education, health and wellness, strengthening our communities, and protecting our environment.
Improving our behavioral health system
Help for mental health issues, including substance use disorders, can be difficult to find. We funded more local care resources and programs to help people in need, passed legislation to ease our behavioral health workforce shortage, and will build the nation's largest behavioral health teaching hospital.
Expanding higher education access
We've increased financial aid and student success programs – including free higher education for low- and middle-income families – to give more people the opportunity to grow and thrive.
Improving our K-12 education system
Historic investments in our public school system put our state's 1.1 million K-12 students first. We increased special education funding and local levy fund flexibility, which was essential for Olympia, North Thurston and Tumwater schools, who faced huge cutbacks under the Republican formula passed in 2017.
Strengthening our safety net
This year's budget increases homeless outreach and support, and bolsters the Housing and Essential Needs program to help struggling families and neighbors in need throughout the state.
Providing affordable housing solutions
We invested $175 million in the Housing Trust Fund to fund programs that provide access to housing. We also passed measures for local governments to invest more in reducing homelessness.
Rising property taxes cause many on fixed incomes to struggle to stay in their homes. Democrats expanded the Senior Citizen and Disabled Veteran Property Tax exemption to provide tax relief for seniors, veterans, and people with disabilities.
To combat homelessness, we also extended the eviction notice timeline from 3 to 14 days to give tenants time to pay rent and avoid eviction.
Protecting our environment
We've enacted innovative clean energy and clean building legislation to combat climate change and invested in efforts to help our orca and salmon.
Valuing state employees
Our budget values state employees, ratifying and funding their negotiated collective bargaining agreements. It also increases the monthly subsidy for retiree Medicare prescription drug benefits.
Protecting workers
We passed legislation that requires uninterrupted meal and rest breaks for nurses and other medical workers, protects isolated workers from sexual harassment, and works toward pay equality by prohibiting employers from requesting wage history of job applicants.
Prioritizing health and wellness
We created the nation's first long-term care trust, which will help fund the long-term care services most people over 65 will need within their lifetime. Employees will begin paying premiums in 2022 and the benefits program will start in 2025.
We also enacted the nation's first public option health care plan, which will increase access to health care, serve as a safety net against federal government efforts to curtail health care, and establish a path for universal healthcare.
Demanding gun safety
We've enhanced protection for victims of domestic violence, banned 3D printed "ghost" guns, heightened requirements for gun purchase background checks, and improved procedures for issuing protection orders.
Thank you to everyone who wrote, called, emailed, and visited our offices to share your thoughts, concerns, and priorities during this past legislative session. Hearing directly from constituents is the best and most important part of our jobs.
Thanks again,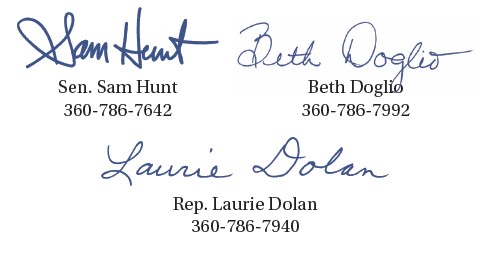 Capital Budget
Our state's capital budget lets us build public schools, colleges, state parks and infrastructure.
Projects in the 22nd District
Community Action Council of Lewis, Mason, and Thurston Counties – $475,000
Family Support Center Olympia – $600,000
North Thurston School District Early Learning Facility – $324,000
Interfaith Works Shelter – $3,000,000
Abigail Stuart House – $250,000
Boys & Girls Club of Thurston County – $98,000
Family Education and Support Services – $500,000
Lacey Veterans Services Hub – $2,000,000
Sea Mar Community Health Centers Tumwater Dental – $170,000
South Puget Sound Community College – $2,560,000
Budd Inlet Toxic Cleanup – $125,000
14th Avenue Tunnel Pedestrian Safety Improvements – $277,000
Capitol Campus Physical Security & Safety Improvements – $1,508,000
Lacey Museum – $979,000
Big Brothers Big Sisters Learning Lab – $56,000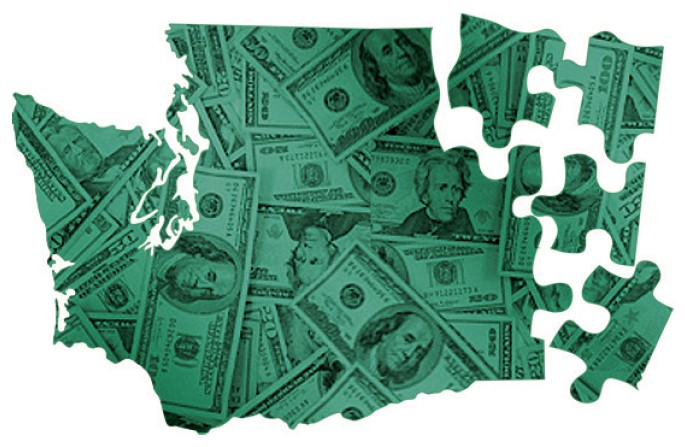 Additional statewide investments
$120 million to transition behavioral health patients to care in their communities.
$1 billion for school construction.
$33.2 million to plan and design a behavioral health teaching facility at UW Medical Center.
$175 million in affordable housing loans.
$148.4 million in toxics cleanup, prevention and stormwater assistance to local governments.
$63 million to maintain and improve state parks.
$85 million in outdoor recreation projects.
Sen. Sam Hunt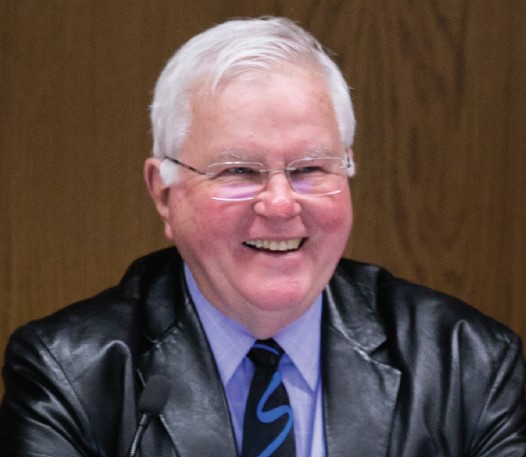 Access to Democracy
We've moved our state's presidential primary to the second Tuesday in March, just one week after Super Tuesday. Washington will use the primary results — rather than precinct
caucuses — to determine the state's allocation of delegates to the state and national political party conventions. The more accessible format should encourage far more participation than the caucus system. The early presidential primary will also allow our state to play a significant role in the presidential nomination.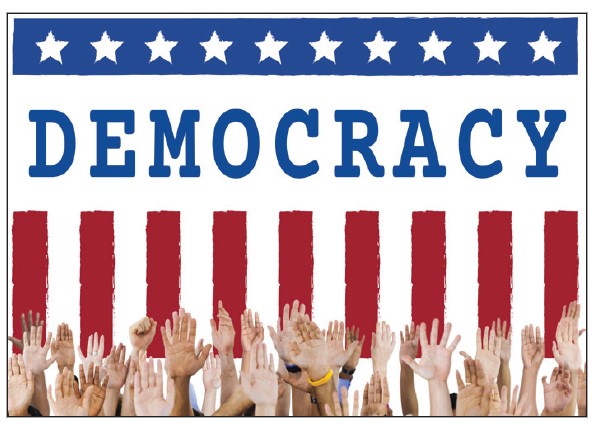 We also funded pre-paid postage for all mail-in ballots in 2019-20. You won't have to look around the house for a stamp anymore to mail your ballot. To save taxpayer dollars, when you return your ballot, I recommend depositing it in a postage-free ballot drop box near you. Just check the Thurston County Auditor's website for locations.
State workers
Assistant attorneys general can now choose to collectively bargain under the Personnel System Reform Act. These workers defend the state and represent the interests of all Washingtonians, including our most vulnerable communities, on issues like civil rights, consumer protection and public safety. Giving our top attorneys a choice to have a voice in their working conditions will help us retain their expertise to better serve the people of our state.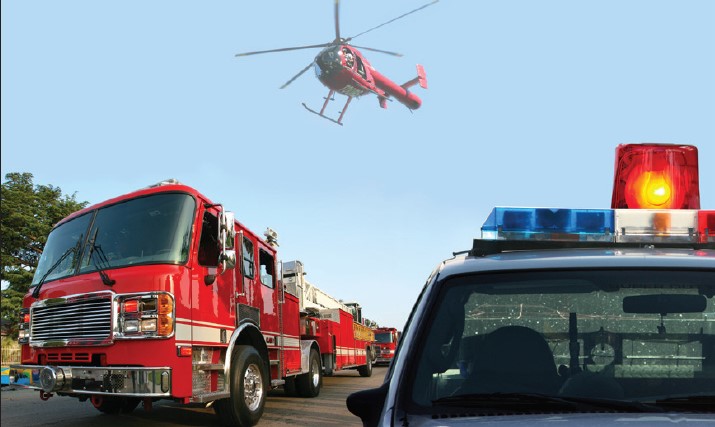 Emergency services
During the 2017 Amtrak accident in DuPont, outdated analog communication devices prevented Lacey emergency responders from communicating with the newer digital systems of Pierce County and Joint Base Lewis McCord. This hampered the efficiency of the crisis response, and we don't want to see a repeat of that in Thurston County. A new law allows local emergency services to request voter approval of a slight sales tax increase to fund improvements to local emergency communications (911) services and facilities.
Rep. Laurie Dolan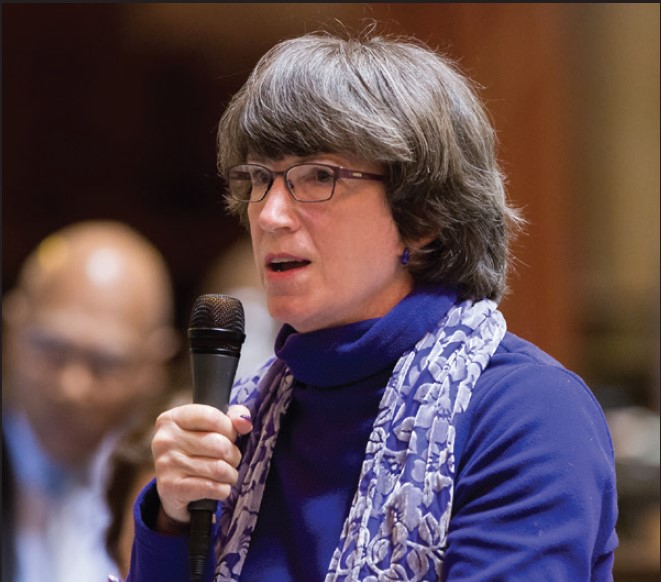 Student safety and wellbeing
Students need more than just academics in school. As a grandparent, an educator for 30 years, and now as a legislator, there's probably nothing more important to me than school safety and student well-being. Kids not only need to be safe, but also they need to feel safe in our schools.
This year, the Legislature initiated a multi-pronged approach to provide more resources and training to the state's nine educational service districts that provide support and training to every district in Washington.
Legislation we passed will establish Regional School Safety Centers to provide training in behavioral health coordination, suicide prevention, and school-based threat assessment. These centers will also provide staff assistance in crisis situations, technical assistance and partnership development. Additionally, we've enhanced training mandates for school resource officers.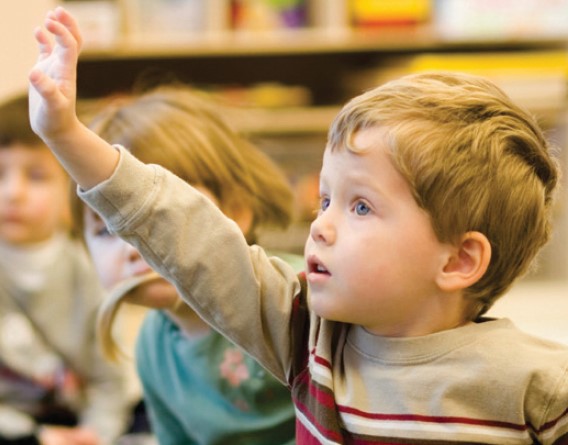 Special education funding
Increasing funding for special education was a high priority for me during the 2019 session. It is critical to do so in a way that gives districts the flexibility they need, serves students with disabilities in settings where they can achieve the most, and provides quicker access to safety net funds for students with the greatest needs.
We are aware that many students with learning disabilities, as well as students in special education with stronger
academic skills, could succeed in the regular education classroom if they had additional support. This year, we took some major steps forward to successfully include more special education students in the typical classroom setting. We increased the special education multiplier for those students who spend 80% or more of their day in the typical classroom setting to will allow districts to provide the supports students need in order to succeed. Simultaneously, we will provide additional resources for
professional learning to better prepare regular education
teachers, counselors and paraprofessionals to serve students with disabilities in the typical classroom setting.
Rep. Beth Doglio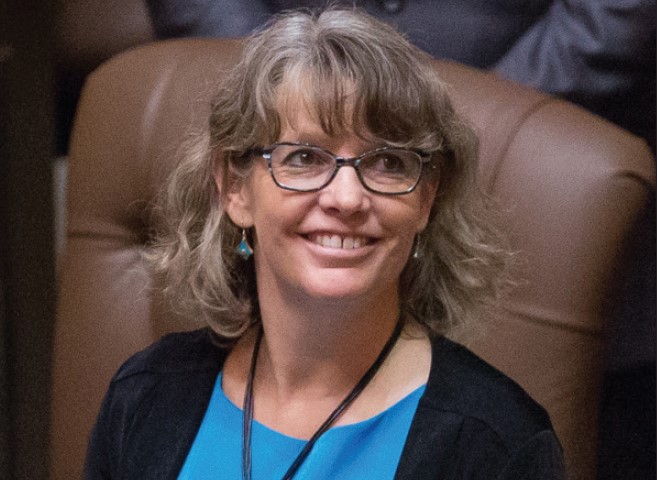 This was the most productive session in decades regarding clean air, clean water, habitat protection, and charting a course to a cleaner future. I'm proud of the breakthrough progress we made this year around climate action, protecting marine life, and waste reduction.
Energy efficient, clean-energy buildings
Buildings are the fastest-growing source of emissions in Washington, but their emissions are also the cheapest to reduce. We passed legislation that sets a first-in-the-nation energy efficiency standard for large commercial buildings, meaning we'll retrofit older buildings and build even more efficient new ones, cutting carbon emissions quickly and economically while creating good-paying jobs.
Preventing toxic pollution
Reducing exposure to toxic pollutants will not only help our endangered orca and salmon populations, it also helps all of us – particularly children and pregnant women. Legislation we passed this year will help the state identify and remove pollution at its source before it enters our water supplies, food, homes and marine waters.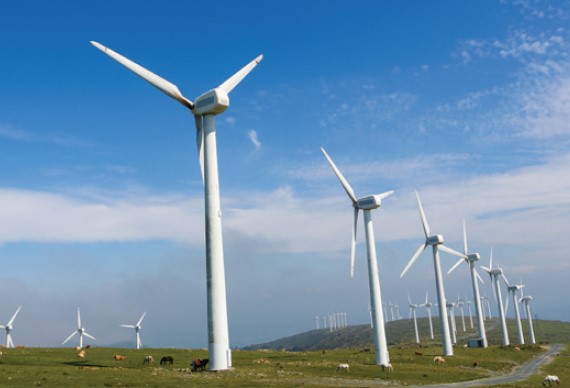 100% clean electricity
We're transitioning to a clean energy future by requiring utilities to transition away from fossil fuel-generated electricity. With a preliminary "coal elimination" deadline of 2025, and a final "clean grid" deadline of 2045, Washington is firmly on a path to 100-percent clean energy from renewable and zero-emission sources like wind, solar and hydro power.
Phasing out super pollutants
Hydrofluorocarbons, or HFCs, are used as commercial and industrial refrigerants and foam-blowing agents. They are also super-polluting greenhouse gases that are thousands of times more damaging to our climate than carbon dioxide. We're phasing out HFCs in our state, transitioning to safe and cost-effective alternatives that already exist.