Dear friends and neighbors,
Last Saturday, I joined Rep. Bill Ramos and Rep. Lisa Callan for a series of town hall meetings in Maple Valley, Issaquah and North Bend.
It was great to be able to see so many people from our communities and to be able to hear from them directly. We discussed a number of issues that are important to our communities, so I wanted to recap some of the main topics briefly for anyone who wasn't able to be there.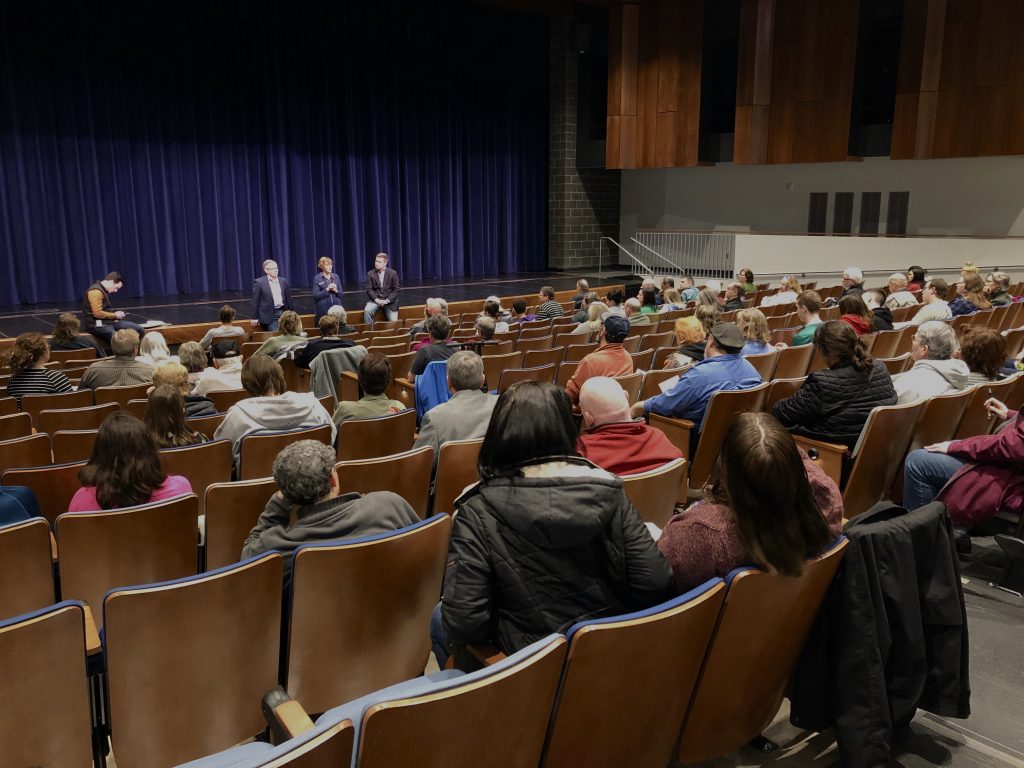 Environment: early this month, the Senate passed a bill to commit the state's electrical utilities to 100 percent clean energy from renewable and zero-emission sources by 2045. The goal is to make sure that when Puget Sound Energy stops accepting electricity from the coal-fired Colstrip power plant in Montana, we don't just shift to another type of dirty energy.
Importantly, the bill makes sure that customers' rates don't increase more than two percent in any year. We want to replace coal, which is going away as an energy source, but we want to do so without exploding your utility bill, so we're spreading it out over 25 years.
Property tax relief: the Senate unanimously passed a bill to help keep low-income seniors, individuals with disabilities and disabled veterans from being priced out of their homes by property tax increases that result from rising home prices.
Vaccines: the current Measles outbreak is a stark reminder of the importance of vaccination. I support eliminating the philosophical or personal objection that exempts children from receiving the vaccines required to attend school, but I would retain existing religious and medical exemptions.
Firearms safety: I support measures that focus on keeping guns out of the hands of people suffering from mental illness or who are involved in incidents of domestic violence.
School bonds: unfortunately, school districts looking for money to build new schools will still need a 60 percent supermajority to pass bond issues after a bill to lower that requirement to a simple majority failed.
I look forward to continuing to fight for our communities during the rest of this legislative session and I always welcome your thoughts on how we can best do that.
Best regards,