Dear Friends and Neighbors,
We are now in the fourth week of the 2015 session, and legislation is beginning to wind its way through the legislative process. The Senate has passed a dozen or so non-controversial bills so far, and there are some good pieces of legislation being heard in committees that I hope will make it through as we begin to face the session's bigger challenges.
Supporting Washingtonians who suffer from mental illness
Improving the state's woeful mental health system appears to be one area this year that has support on both sides of the aisle. Earlier this week the House of Representatives sent to the Senate a budget bill that included over $12 million in funding to add psychiatric beds in hospitals and regional care centers. Additionally, two other major efforts appear to be on solid footing.
Crisis Intervention Training
Crisis intervention training helps officers identify and de-escalate situations involving people with mental illness or in a behavioral health crisis. While it used to be part of every officers' training, it was cut in many departments during the Great Recession.
I sponsored Senate Bill 5311 and Rep. Sherry Appleton, D-Poulsbo, sponsored House Bill 1348 to reinstate this training statewide, for both new and experienced law enforcement officers. Both bills have bipartisan co-sponsors as well as the support of police and sheriffs, community health workers and families of people with mental illness.
Our new Kitsap County Sheriff, Gary Simpson, and officers in the Bremerton and Bainbridge police departments came to testify in support of these bills, in partnership with the Ostling family and other parents from around the state. If passed into law, the legislation will be named after Douglas Ostling, who was tragically killed by police in his Bainbridge Island home in 2010. I've appreciated hearing from many of you in support of this effort.
To view public testimony on the House bill, please click here.
To view public testimony on the Senate bill, please click here.
Joel's Law
Another important bill that relates to mental health was passed unanimously out of the House last week, and addresses the difficult issue of involuntary treatment. Called "Joel's Law" after Joel Reuter, a young Seattle man who was killed in a shootout with police in 2013, the bill gives a pathway for families to have loved ones put into treatment programs when they pose a serious risk to themselves and/or others.
In the case of Joel Reuter, his family and friends had tried 48 times to have him admitted for treatment, to no avail. Clearly our system needs an adjustment, and while we must ensure individuals' rights are upheld, we also need to have a way to help loved ones stay safe.
Ensuring emergency coverage throughout Washington State
Many of you may recall a dispute last year that led to a division between Regence health insurance and Harrison Hospital in Bremerton. The result was Regence customers in northern Kitsap County suddenly found themselves without coverage at the area's only emergency hospital.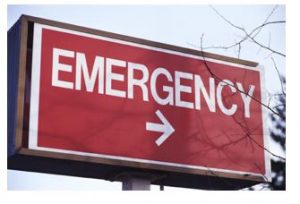 This was brought up to me by those who were affected, and I was able to work with the state Office of the Insurance Commissioner to help resolve the local issue. But in looking deeper into the problem, it became clear other rural communities were at risk of finding themselves in the same situation.
That is why I am sponsoring legislation this year to address the discrepancy statewide and ensure there is continuity of insurance coverage if a similar split occurs elsewhere. SB 5648 would amend the state Patients' Bill of Rights to require hospitals and insurers to charge in-network rates to existing customers in the event of a split and until the next open enrollment period occurs. This will help people avoid huge hospital bills if they are taken to the ER or need surgery and their insurance is suddenly no longer accepted at their local hospital. At the local level, I have been pushing resolution of this impasse and am hopeful that Regence and Franciscan Health Care will soon announce an agreement.
Plan Ahead for Travel on the Agate Pass Bridge
(From the Washington State Department of Transportation)"The Washington State Department of Transportation is advising motorists of significant delays expected on SR 305 at the Agate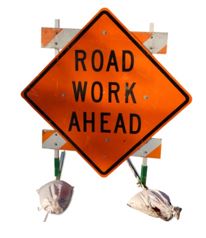 Pass Bridge beginning Monday, February 9. Traffic will be restricted to a single alternating lane between 8:45 a.m. and 3 p.m. Monday through Friday, and 7:45 a.m. to 3 p.m. on weekends through Saturday, February 28."Work hours were coordinated with the Washington State Ferries schedule to minimize impacts to ferry users. Ferry service will not be affected, however drivers are advised to add additional travel time to reach the Bainbridge Island ferry terminal. Ferry users are also encouraged to consider using the Bremerton or Kingston ferries during this time."Additional ResourcesAgate Pass Bridge Project Information Sheet

WSDOT bridge inspection program

SR 305 – Olympic Region Bridge Cleaning Program
Contact Information
Claudia Bingham Baker – Washington State Department of Transportation
360-357-2789
Thank you for subscribing to my e-newsletters – and if you want to hear more about the first weeks in Olympia, check out my video update by clicking here.
I hope to hear from you soon!
Kind Regards,

To view webcams around the state, click here.
Want to see the Bainbridge ferry line-up? Click here!