Orcas and salmon are integral to our region's cultural identity, economy and tourism industry. Both southern resident orcas and Chinook salmon populations are declining due to the last century of development and human activity along the Puget Sound and Columbia River, along with the effects of climate change. The historically healthy population of around 200 resident orcas has dwindled to 76. Last summer, the story of Tahlequah carrying her dead calf for days in the Puget Sound touched people here at home and across the globe. With great grassroots public support, the Legislature took several important steps to protect these iconic creatures.
Orca recovery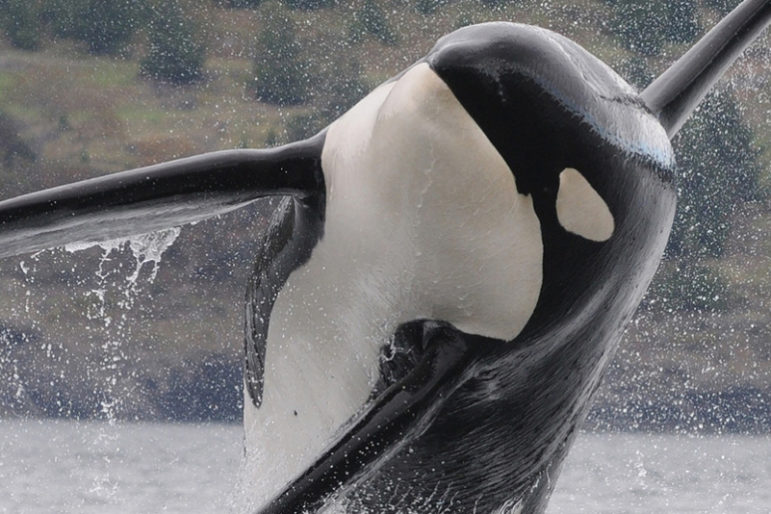 SB 5577 increases the distance vessels must keep from southern resident orcas and sets vessel speed limits within a half mile of orcas. Though it does not impose a two-year moratorium on southern resident orca commercial whale watching, as Gov. Inslee's task force proposed, it requires state fish and wildlife officials to establish a commercial license for whale watching activities and to limit vessel times and locations.
HB 1579 undertakes habitat protection measures for orcas and the salmon on which they feed by providing additional compliance and enforcement measures, including catch limits for fish orcas feed on.
SB 5918 requires state parks to include whale watching guidelines and other informational material in the Boating Safety Education Program.
SB 5135 will help eliminate toxic chemicals that harm orcas and other marine species. The bill directs the state Department of Ecology to identify high-priority chemicals of concern, particularly in consumer products, explore safer alternatives, and adopt restrictions on the manufacture, sale or use of those dangerous chemicals.
HB 1578 will reduce the risk of an oil spill by requiring tug escorts for oil tankers, towed oil barges, and articulated tug-barges in Rosario Strait. It also directs the Board of Pilotage Commissions to adopt tug escort rules by 2025 for other waterways in Puget Sound.
There is no one, easy solution to saving Washington's resident orcas. The environmental conditions that threaten their survival took generations to create and will require a grand, coordinated effort to reverse. I look forward to working on further action to ensure the survival of these beloved creatures.
Over the next several weeks, I'll continue to share updates on important issues the Legislature addressed this year. If you missed my previous updates on health care, gun safety, civil rights, or climate change, you can read those here.