The 2019 legislative session wrapped up several weeks ago after a busy and productive 105 days in Olympia. We finished a "long" session on time for the first time in a decade. With Democrats in control of the Legislature for the second year, we made remarkable progress on many fronts, including groundbreaking legislation addressing climate change and the nation's first public long-term care benefit. Over the next several weeks, I'll be sending newsletters focused on specific issues the legislature addressed this session. This first newsletter will detail the progress we have made together to reduce gun violence in our state.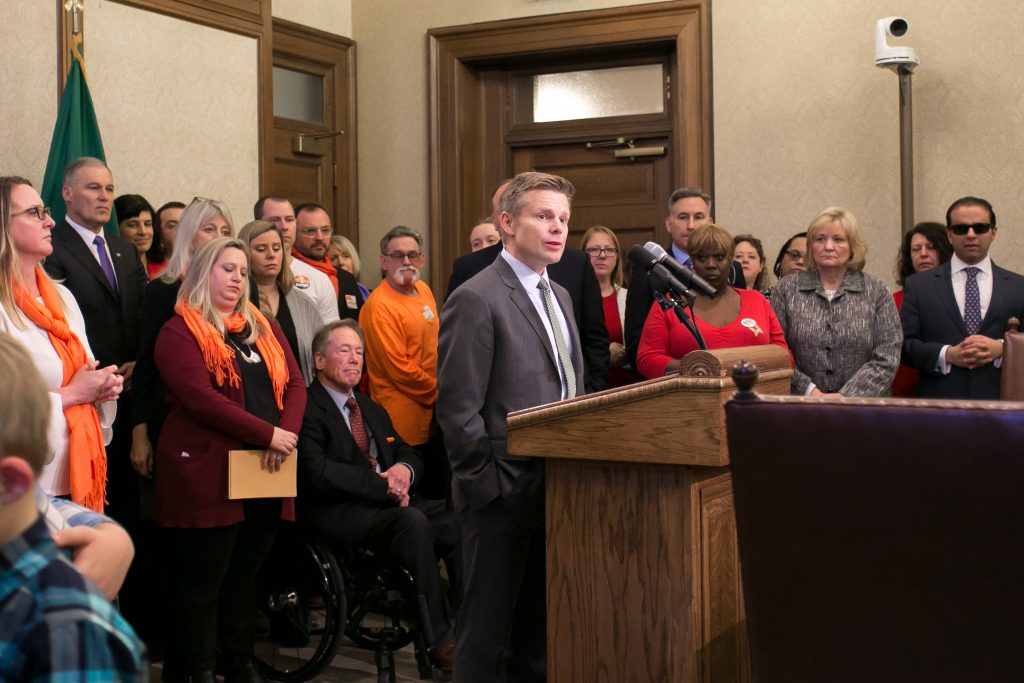 Reducing gun violence in our community is one of my primary objectives as chair of the Senate Law & Justice Committee. After decades of inaction, the tide is turning in favor of common-sense gun safety measures. Washington voters are responsible for much of the progress, passing statewide ballot measures to extend background checks to private sales and allowing family members to seek court orders to keep guns away from those who are at risk of hurting themselves or others.
In 2018, the legislature banned bump stocks, added domestic violence harassment to the list of conditions that prevent people from buying a firearm, and adopted a first-in-nation measure enabling people struggling with mental illness to place themselves on a firearms do-not-purchase list. The voters capped 2018 by passing an ambitious ballot measure increasing the purchase age and requiring enhanced background checks for semi-automatic weapons, as well as requiring safe storage of all firearms.
In 2019, the legislature passed ten additional firearms safety bills to save lives by keeping guns out of the hands of people who pose a threat to themselves or others. These included:
Over 2,000 people signed in to express their views on these measures in the Senate Law & Justice Committee. The passion and dedication of community advocates helped us to pass all of these new laws, which should reduce injuries and deaths of our friends and neighbors.
Thank you for taking the time to read this update. Please reach out to me with any questions or concerns.
Best wishes,
Jamie
Senator Jamie Pedersen
43rd Legislative District
Jamie.Pedersen@leg.wa.gov
(360) 786-7628