Dear friends and neighbors,
In my last newsletter, I shared information about the operating, construction and transportation budgets that were passed this legislative session. This week, I wanted to give you a final update on the bills that I sponsored that the governor has signed into law.
• SB 5278 makes it easier for consumers to report fraudulent use or theft of credit cards, allowing them to take quicker action to protect themselves.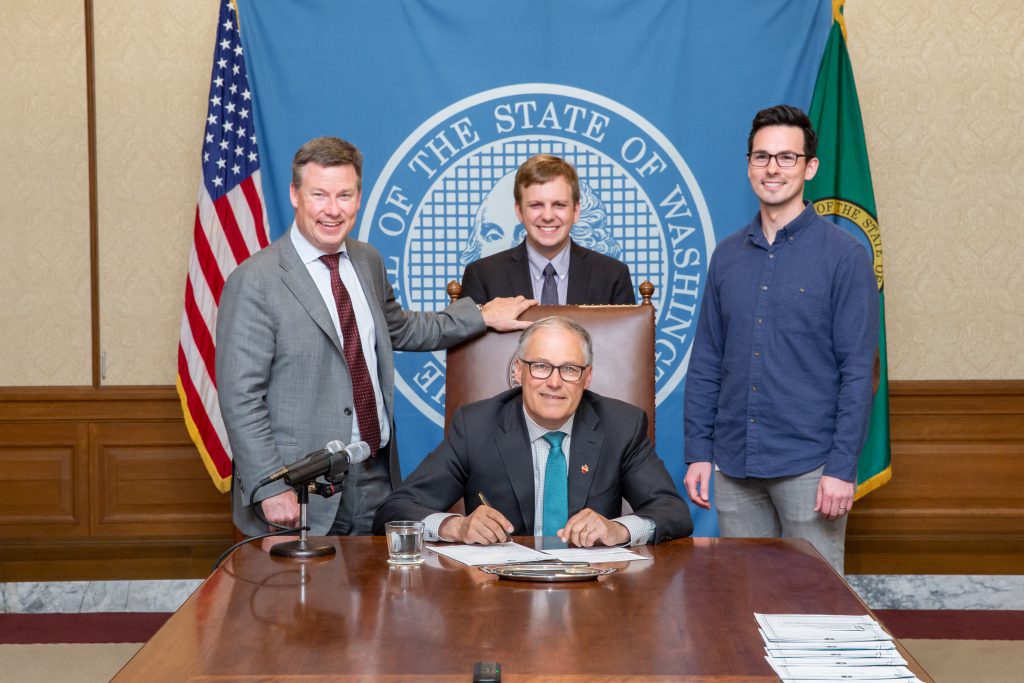 • SB 5410 ensures that passing scores on Advanced Placement, International Baccalaureate and Cambridge International exams receive college credit.
The governor also signed into law a number of other ideas that I championed that were included in bills sponsored by others:
• HB 1196 sends a message telling Congress to let Washington and its neighbors stop the annual switch and stay on Daylight Saving Time year-round.
• HB 1224 increases transparency to let people know what the prescription drugs that they need and pay for actually cost to make and distribute.
• SB 5088, which I co-sponsored, requires all high schools to offer an elective computer science course by 2022.
• SB 5334, which I also co-sponsored, encourages the development of condominiums by addressing current barriers to their expanded use as a supply of accessible homeownership opportunities.
I'm proud to have played a lead role in addressing some of the most complex, difficult and important public issues facing our state. I look forward to continuing to fight for our communities throughout this year and in the next legislative session. In the meantime, I welcome your thoughts on how we can best do that.
All my best,