Dear friends and neighbors,
We're entering the final stretch of the legislative session, as the Senate and the House finish negotiating operating, transportation and capital construction budgets for the next two years and wrap up remaining business. I'll be providing a summary of the finalized budgets in the coming weeks, but for now I wanted to highlight some of the great bills that we've passed this session.
Two weeks ago, Gov. Inslee signed into law House Bill 1074, which raises the legal age to buy tobacco and vapor products to 21. The vast majority of daily smokers started smoking as a teen. But people who don't start by age 21 are unlikely to ever do so, so the bill could potentially save thousands of lives.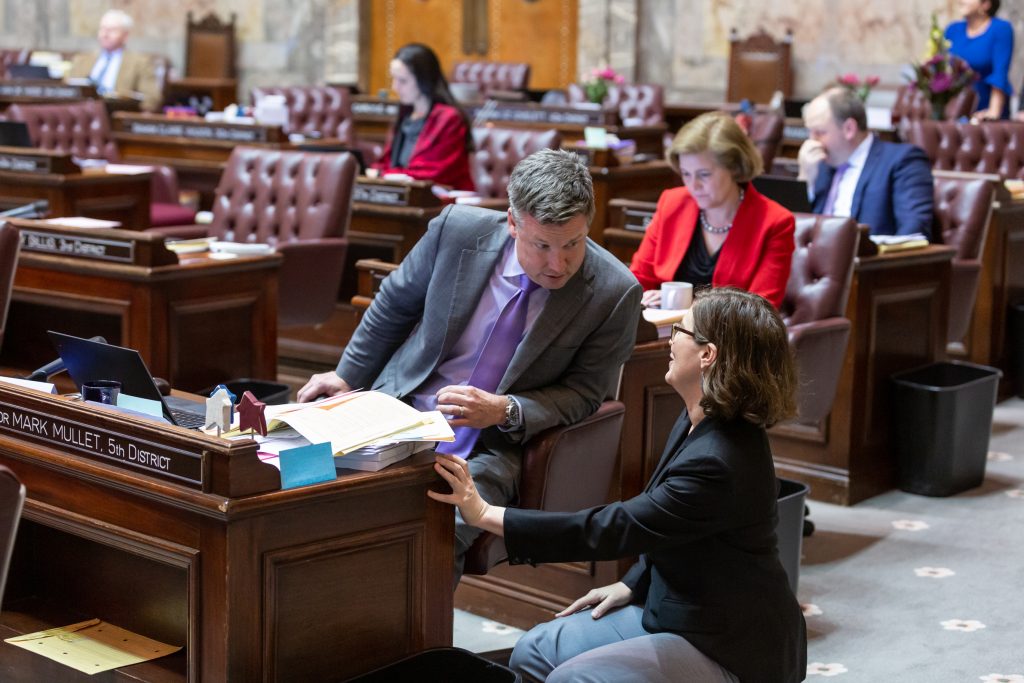 Last week, the House passed Senate Bill 5116, requiring all electric utilities in Washington to move to a 100-percent, carbon-neutral electricity supply by 2030 and to 100-percent carbon-free electricity by 2045. The bill would make Washington one of the first states in the nation to commit broadly to reducing greenhouse gas emissions from electricity while adopting a precise action plan to do so.
On Tuesday, the Senate passed House Bill 1196 to put Washington on Daylight Saving Time year-round, once Congress passes a law letting states do so. Californians voted to show their preference to end the annual switch and Oregon is considering a similar measure. As we've seen, Daylight Saving Time doesn't lower our energy bills, it doesn't improve our health and it doesn't help our farmers.
These are just a few examples – others include bills requiring prepaid postage on all ballot envelopes, protecting consumers from surprise charges for out-of-network health care, locking existing federal health care consumer protections in to state law, moving our presidential primary up to early March and giving tenants who fall behind on rent a better chance to get caught up.
As your senator, I'm proud to put the needs of our community above partisan politics and deliver good public policy. If you have any questions or comments about these bills or anything else happening in Olympia, I always encourage you to reach out to my office.
Best regards,