Dear friends and neighbors,
It's budget season in the capitol, when the Senate and the House negotiate on transportation, operating and capital construction budgets to fund vital projects and services across Washington in the next two years. I'm working hard to make sure that our communities benefit from the hard-earned tax dollars you send to Olympia.
Transportation Budget
Kudos are due to my new 5th Legislative District seatmates, Rep. Bill Ramos and Rep. Lisa Callan, who made sure that the House version included the initial funding to widen State Road 18 to four lanes over Tiger Mountain. As negotiations move forward, I'll be working to keep those funds in the final version.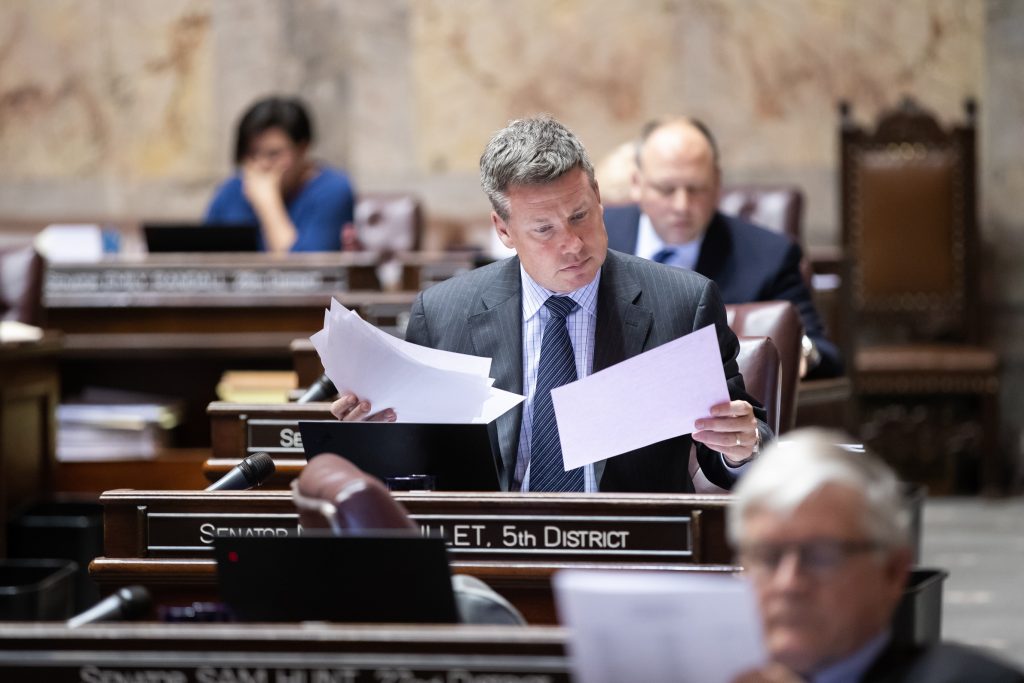 Operating Budget
The Senate version includes targeted support for the state's behavioral health system, K-12 special education, higher education and the environment. I'm proud that it keeps the "We the People" civics education program at Tahoma High School funded and includes money to help the team travel to the national competition in Washington, D.C. if they win the state competition again.
I'm also pleased to note that the Senate version includes funds to help train more teachers in our schools on instructing students in financial literacy.
Capital Construction Budget
The Senate version contains investments in infrastructure to support behavioral health, affordable housing, education and other priorities. In our local communities, that includes funding to:
• Support the outdoor Snoqualmie Valley Youth Activities Center, a low- to no-cost outdoor meeting space between Snoqualmie and North Bend;
• Improve affordable, in-district health care options at the Issaquah Opportunity Center, to make sure everyone in the community has access to health care; and
• Help construct a new memorial in Maple Valley honoring our veterans and to make parking improvements at Lake Wilderness Park.
I spend every day of the Legislative Session explaining the needs of our community to my fellow elected officials and building relationships so we can bring your money back where it came from. If you ever have a question or concern, or an idea how we can do that better, please don't hesitate to contact me.
Best regards,