Don't Forget: Town Hall this Saturday
I am thrilled to host a town hall with Rep. Jeff Morris this Saturday, March 23 at 10 a.m. at the Burlington Community Center. Please join us to hear more about what we're working on and weigh in on the issues that matter to you.
When: Saturday, March 23 from 10am to noon
Where: Community Hall in the Burlington Community Center
1011 Greenleaf Avenue Burlington, WA 98233
We made it past the Senate cut-off deadline and I am so proud of the great accomplishments we've made for our communities and state. In addition to passing bills focused on orca protection and climate change, we passed bills strengthening access to democracy, supporting our children's education, and keeping our families and communities healthy.
Access to Health Care
Health care access is a right and the progress made in Washington state since the passage of the Affordable Care Act has been enormous. But, with federal attempts to diminish the law, we need to continue to support a robust and accessible health care market. From Cascade Care to the Long-Term Care Act, we've put people first this year to find solutions that can keep our families healthy.
Hear my personal story about health care that I shared on the Senate Floor.
Meeting Students
I was excited to meet students from Island View Elementary, Lopez Island School, and Lopez Island Academy this last week in Olympia. It's wonderful to have visitors from home and even better to meet with kids visiting from our area schools. We're working hard to provide opportunities to learn for every student and have passed bills that address special education funding, the crisis of teacher shortage, and promoting and expanding social-emotional learning in schools.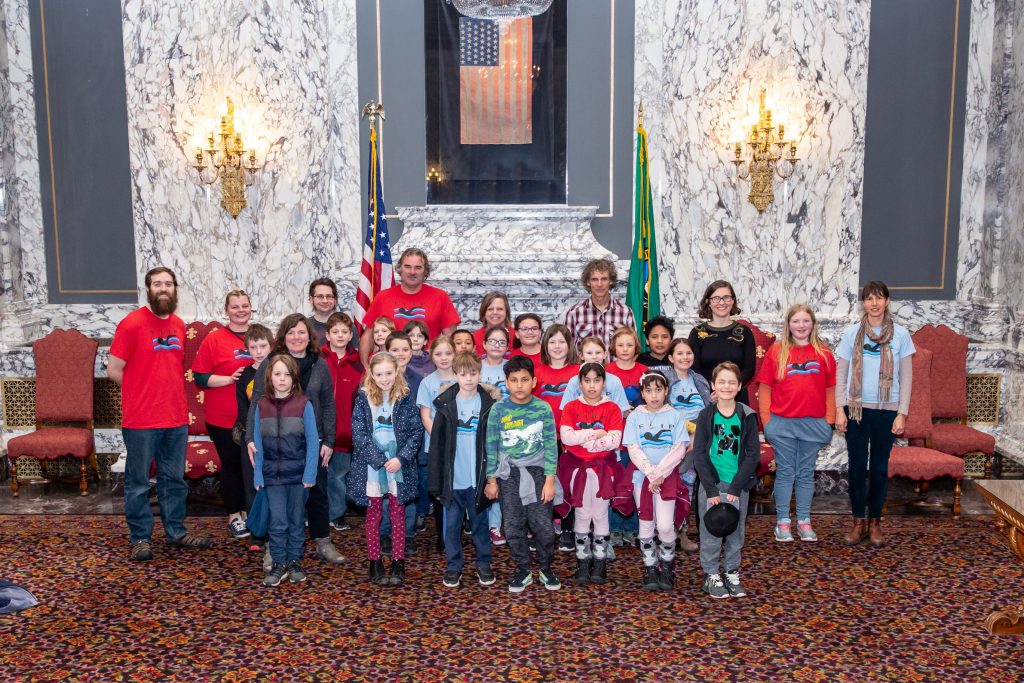 Thanks for the visits!
Meet Team Lovelett
I'm so glad to have wonderful staff helping me in my office manage bills, take calls, and respond to your questions. Thanks to their hard work, I've been able to hit the ground running since starting at the Legislature on Feb.13. I'm so glad to have had Highland Edelman as our intern this session, researching issues and helping wherever needed.
Highland is in her final year in the Law, Economics, and Public Policy program at the University of Washington Bothell. Through this program, she is able to work full-time as an Intern for my office.
Before coming to the Legislature, she worked as a community organizer for nearly a decade, tackling environmental and labor issues, as well as other work. She recently championed a research project exploring the impact of political polarization on environmental policy and communications. After graduating, she hopes to work toward bridging the political divide on climate change as an environmental policy advocate.
Thanks Highland for your dedication to the environment and service in my office!
---
I hope that this update finds you enjoying the first days of spring and I look forward to seeing you at my upcoming town hall!
Warmly,
Liz Lovelett