This is Marko Liias, your state Senator from the 21st Legislative District. If you're getting this message from me for the first time, welcome!
I like to send a few updates while the Legislature is in session to help you stay informed on what lawmakers are doing on your behalf. During the rest of the year, I'll send additional updates to let you know what I'm working on for the next legislative session and to hear about your priorities.
If you do not want to receive these email updates, simply click here and you'll be instantly removed from this distribution list.
If you ever decide to change your mind, you can re-sign up and update your delivery preferences by clicking here.
---
The 2020 Legislative Session
We just reached a key cutoff of the 2020 session for Senate bills to be sent to the House and vice versa. This is a "short" 60-day session, meaning we're a few days beyond the halfway point. After about a month of public hearings on bills, we debated and voted on more than 260 bills on the Senate Floor.
Some important issues we're considering this year in our ongoing effort of putting people first:
Addressing the homelessness and affordable housing crisis impacting all communities across the state
Increasing health care access and affordability
Continuing our progress on fighting climate change
Expanding access to early learning for more families
Building a green transportation infrastructure
Reforming our state's unfair and unsustainable regressive tax code
---
My 2020 priorities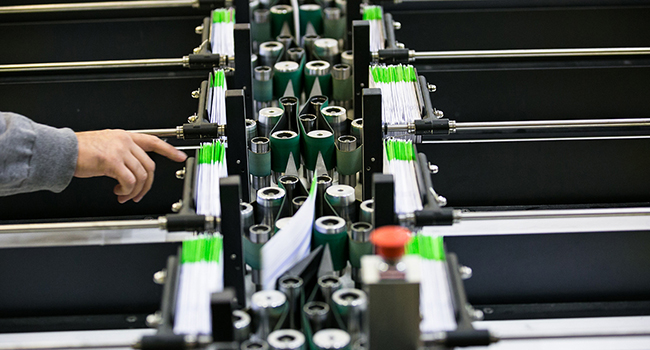 Youth voting: At a time when several states are making concerted efforts to restrict the voting rights of residents, I remain focused on expanding access to democracy to as many eligible voters as possible. This session introduced Senate Bill 6313 – the Voting Opportunities Through Education (VOTE) Act, a measure aimed at increasing voter participation among young adults.
In addition to making the youth pre-registration process opt-out instead of opt-in, the VOTE Act creates "Voter Empowerment Centers" at the state's public four-year colleges and universities. These voter empowerment centers will make it easier for college students to cast their ballots in several key ways: students will be able to print their ballots if they didn't receive them at their current address and update their voter registration if they have moved away from home to attend school. Studies show that people who vote as young adults go on to become consistent, lifelong voters – one sign of a healthy, functioning democracy!
SB 6313 was approved by the Senate and is scheduled for a vote in the House State Government & Tribal Relations Committee for Friday.
---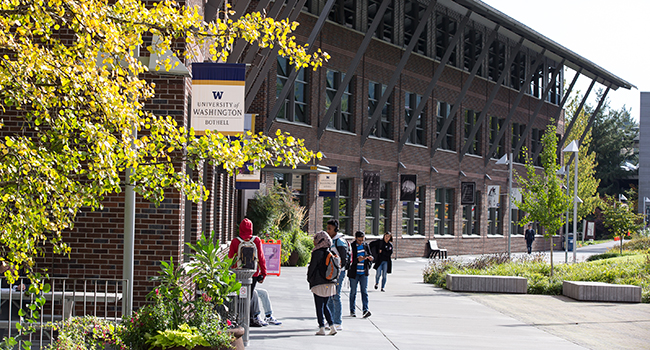 College Opportunities: A major priority of mine throughout my legislative career has been to find ways to remove barriers to a college education. In 2018, I was successful in passing a Student Loan Bill of Rights, which protects borrowers from harmful and unfair business practices.
Last year, the Legislature enacted the Workforce Education Investment Act, which will greatly reduce financial barriers for thousands of low- and middle-income students.
Building on that success, I've introduced a few bills aimed opening up more doors of opportunity for people to go to college:
SB 6542 – Would create the "Next Step" pilot program, which would automatically admit graduating high school students into one or more colleges or universities in the state.
SB 6577 – Would create a child savings program to help all children born in Washington state pay for college.
SB 6561 – Would provide more financial aid options for undocumented students.
---
Join the Discussion!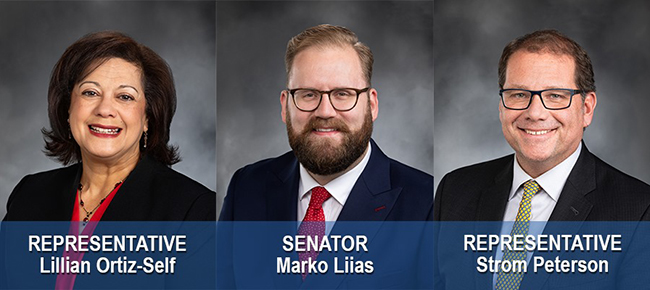 Please join me, Rep. Lillian Ortiz-Self, and Rep. Strom Peterson for a town hall discussion on Saturday, February 22 from 10 a.m. to noon at Mariner High School (200 120th St SW, Everett). This will be a great opportunity for you to hear what we're working on in the Legislature and share your thoughts about the issues we're debating.
---
How to reach me?
As always, your ideas are important to me. You can stay in touch in a number of different ways:
---
Public service is an honor and privilege. Thank you for the opportunity to be your voice in the Washington State Senate. I welcome your feedback. Please keep in touch to let me know how I can best serve you.
Marko Liias
State Senator
21st Legislative District
###