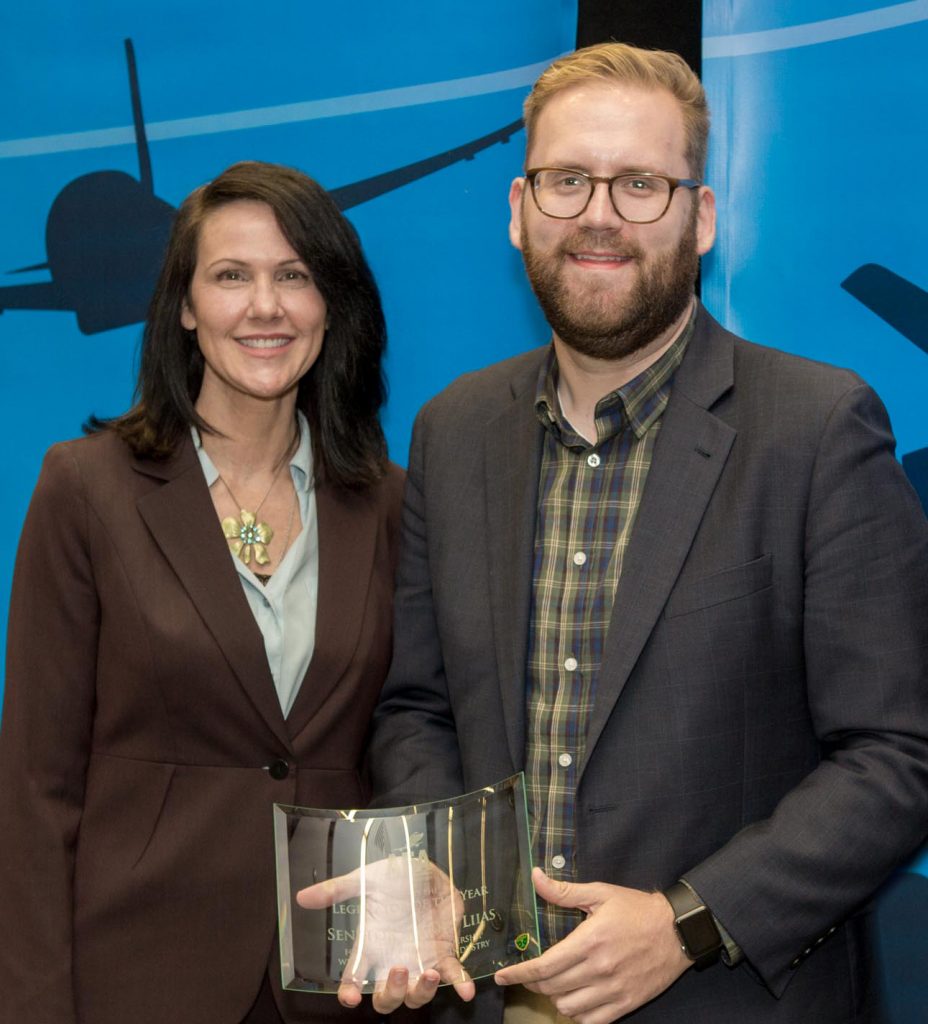 Sen. Marko Liias, D-Lynnwood, has been named Legislator of the Year by the Aerospace Futures Alliance for his support of the nearly 1400 aerospace companies that make up Washington's aerospace industry.
"Sen. Marko Liias was chosen as an AFA 2016 Legislator of the Year because has been a longtime supporter of the aerospace industry in Washington State," said Kelly Maloney, the president and CEO of the alliance. "Throughout his service in the Legislature, the senator has focused on policies to advance a strong economy based on good-paying jobs, a safe and high-quality education system, and a balanced transportation system that serves the whole community. Among the many contributions Sen. Liias has made to the state, he was an instrumental player in the adoption of the most recent transportation funding package that was strongly supported by the Aerospace Industry."
Liias received the award at the 11th Annual Governor's Aerospace Summit at the Lynnwood Convention Center.
"It is an honor and a delight to be recognized by the alliance," Liias said. "Awards like this are important, not for the accolades per se but for the confirmation that I have been focusing on the right priorities and that my efforts have helped boost the vital economic lynchpin that is our aerospace industry."