Friends and neighbors:
My sincere and heartfelt condolences go out to the friends and families of those who have passed away after contracting this virus.
It's important to be thankful for and recognize the hard work and professional dedication of those on the front lines fighting this outbreak. The first responders helping deliver care to those who are sick. The public health officials working around the clock on prevention, testing, and treatment efforts. They all deserve our gratitude and support during these difficult and stressful times.
I am reaching out with helpful information about the novel coronavirus, also known as COVID-19, that is unfortunately spreading quickly in our region.
This is an evolving emergency, and I encourage you to frequently check the sites below and follow the social media accounts to stay up-to-date on the latest information.
---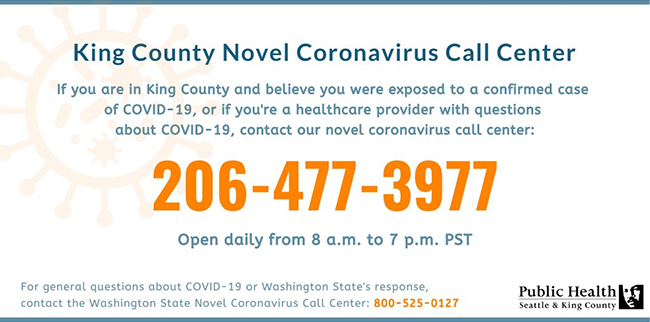 What you can do to help prevent the spread of the COVID-19 virus
Stay home when you are sick.
Stay away from others who are ill. Consider avoiding events with large groups of people. This is particularly important if you are at high risk or have people at high risk in your household.
If you have symptoms of coronavirus (fever, cough, and/or shortness of breath) or have traveled to a high risk area or come into contact with someone with the virus, call your doctor rather than going to the emergency room. Your doctor will determine if you should go to the ER.
Wash your hands with soap and water for at least 20 seconds. Use an alcohol-based hand sanitizer that contains at least 60% alcohol if soap and water are not available.
There are additional guidelines from the department of health on what to do if you think you may have the virus here, here, and here.
Discrimination based on ethnicity or ancestry will make the situation worse. Having Chinese ancestry – or any other ancestry – does not make a person more vulnerable to this illness. Viruses – like all illnesses – don't recognize race, nationality or ethnicity.
The Washington State Department of Health has established a call center to address questions from the public. If you have questions about what is happening in Washington, or how the virus is spread, please call 1-800-525-0127. Phone lines are currently staffed from 6 a.m. to 10 p.m.
As an alternative, you can also call 206-477-3977 if you are in King County and believe you were exposed to a confirmed case of COVID-19.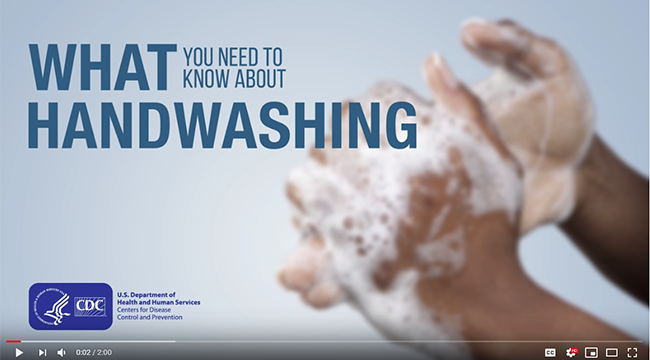 Patty Kuderer
State Senator
48th Legislative District