April 7, 2017
Dear friends and neighbors,
Spring has arrived in Olympia with the beautiful cherry blossoms! Today marks the 89th day of the 105 day legislative session and we continue to pass bills on the Senate floor.
Relief from high car tab taxes rejected by Senate Republicans
If you have renewed your car license tabs recently, you likely experienced sticker shock like people all across our region  when you looked at the increase in the motor vehicle excise tax (MVET) on your bill.  Washingtonians deserve real relief, not some gimmick designed to make politicians look like they are listening. That is why I voted against Senate Bill 5893, a poorly drafted proposal that rather than guaranteeing reduced MVET fees, invites an expensive constitutional challenge in the courts.
Washingtonians don't want or need their elected officials to pass legislation that is obviously constitutionally vulnerable.  We therefore tried to amend the bill with a comprehensive fix to reduce car tabs for Washington's families without sacrificing the integrity and timelines of the proposed Sound Transit projects that voters approved.  Unfortunately, the amendment failed along party lines, 24-25.  SB 5893 now proceeds to the House where I hope the amendment we proposed will be adopted.
CLICK HERE to watch my speech in favor of the amendment offered by Senate Democrats, and CLICK HERE to watch my speech in opposition to the bill.
I would like to thank everyone that contacted me regarding this issue. I will continue to work toward a solution that will uphold the voter's approval of the ST3 projects and also deliver reductions to the motor vehicle excise tax without risking an expensive and unnecessary constitutional court challenge.
A good Transportation Budget for the 48th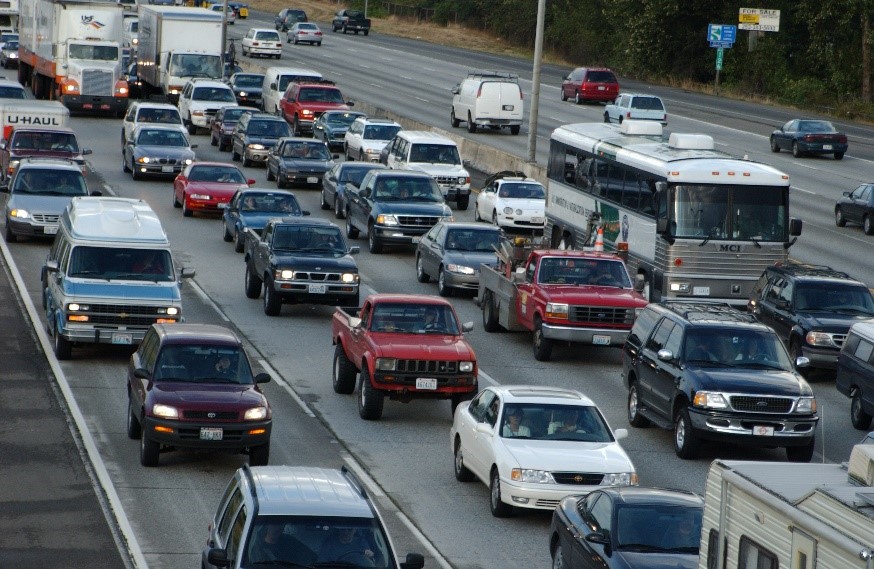 An efficient and effective transportation system keeps our state moving forward. More and more, we see our on and off-ramps, freeways, and side streets backed up from heavy volumes of traffic.
The 2017-19 Transportation Budget includes many good projects for our district that includes safety and maintenance improvements to roads, improvements to transit, and bike and pedestrian-friendly routes and trails.
Additional transportation investments in our district include:
Additional northbound and southbound lanes, widening of I-405 near Kirkland
Improvements to on and off-ramps in downtown Bellevue and SR 520
Creating peak use shoulder lanes on I-90/Eastgate to SR 900
Continue widening of I-405 from Renton to Bellevue
Expanding bike sharing in Kirkland, Bellevue, Redmond
Improve bus stops and transit center access along metro Routes to Totem Lake, Kirkland to Bellevue, and Eastgate
Install pedestrian and bike-friendly traffic signals at the intersection of 144th Street at 124th Ave NE in Kirkland.
This list of transportation projects is by no means exhaustive – there are more improvement projects proposed for our district. If you would like to know more about the transportation budget and the list of projects, please click here.
It is my honor to serve as your state senator and I hope you will continue to contact me with your questions, comments, and concerns.
Best regards,