Dear Neighbors,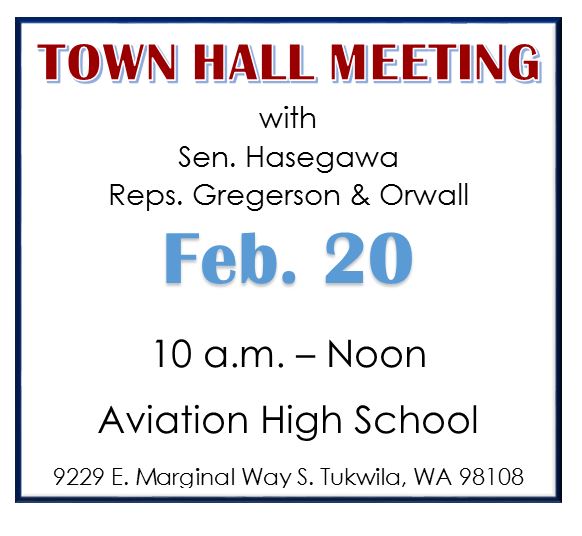 We just passed the halfway mark for the 2016 legislative session. You may not be receiving as many updates as you did last year, which is due to restrictions on e-news during election years. For more frequent updates, please re-subscribe to my regular updates by clicking here.
As we move into the last 30 days of this session, I want to share with you an overview of happenings so far, and highlights of what might lie ahead.
Education for All?
As you may know, our state constitution calls ample funding of public schools our "paramount duty." Right now though, the state is struggling to fulfill that duty in an equitable way for more than 1 million kids currently in Washington schools. Because the state is underfunding education, only districts that have the ability to pass levies can get better services to students and pay teachers higher wages. Lower income school districts, in both urban and rural areas, struggle to make ends meet.
The state is in contempt of court for failing to produce a plan to fully fund our schools by the 2018 deadline that the Legislature set back in 2009. We are being fined $100,000 a day until we do. So why is this so difficult – why is it taking so long?
One key issue is that our Legislature is divided, almost right down the middle. There is a one vote difference in the Democrat controlled House, and a three vote difference in the Republican controlled Senate. This makes big changes like funding McCleary extremely tough.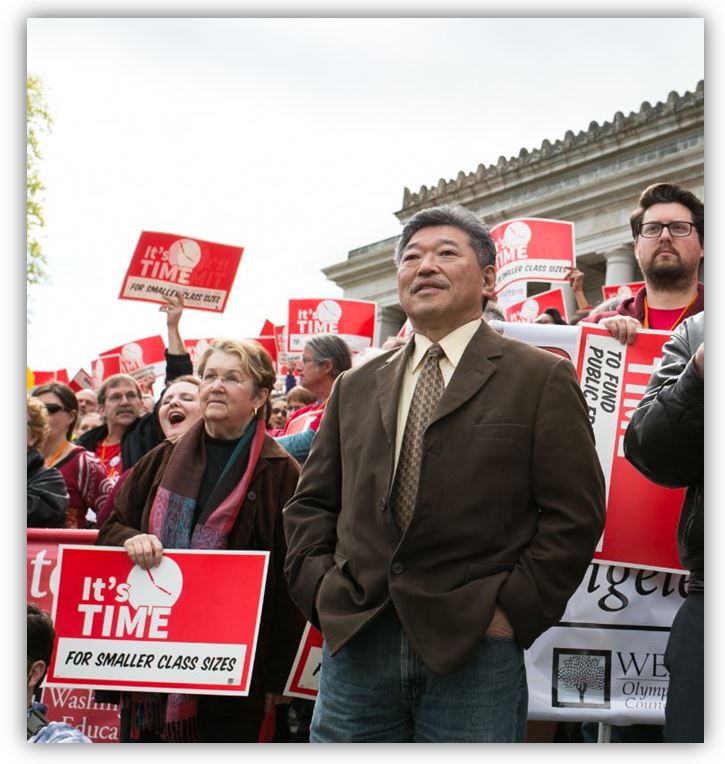 Democrats in both the House and Senate have pushed hard to get commitments to end reliance on local levies and ensure ALL Washington kids, no matter where they live, get equal access to a great education. But chronic underfunding of basic education in this state has led to about a $3.5 billion dollar gap – this number was agreed to on a bipartisan basis last session.
But how will we meet this need? In the graph shown here, the blue areas are constitutionally protected and cannot be cut, while the red areas can be cut. It is clear that without new revenue, even deep cuts to essential services won't fit the bill. For example, we could cut all funding to human services and mental health services and still be short. We could even cut all state funding of higher education and just barely make it. These are of course not realistic solutions, but they do illustrate the severity of the situation.
I have always fought for fair and equitable funding for our schools and state services, and will continue to do so. Raising taxes on an already overburdened middle class is not the way to meet the needs of our students and schools. We must explore other options like a capital gains tax on unearned income that comes from large profits on the sale of stocks, closing unproductive corporate loopholes that don't create the jobs they promise to do, and a carbon tax to make corporate polluters pay.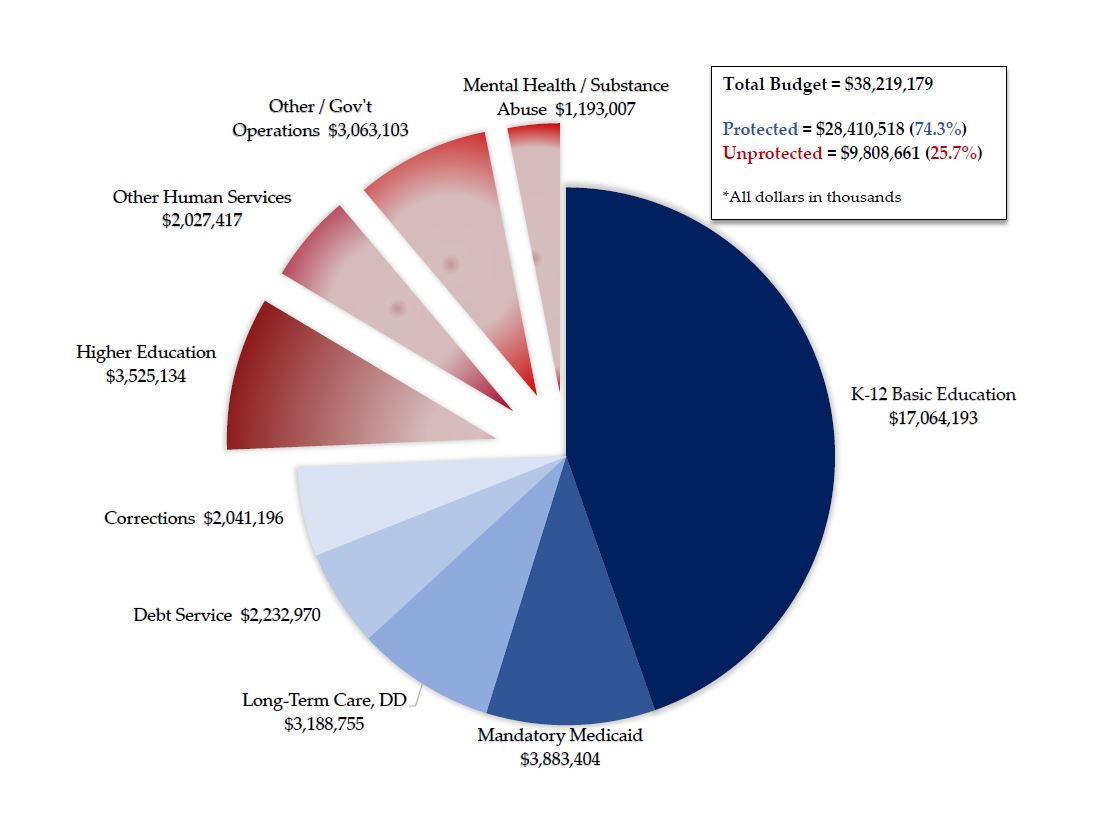 "State of Race" in Washington
Even as our state's population grows and becomes more diverse, there are still only 14 members of color in a legislative body of 147. Along with Rep. Cindy Ryu of Shoreline, I am the co-chair of the Members of Color caucus, a group that works on legislation that most affects people of color in Washington.
A few of our priorities are: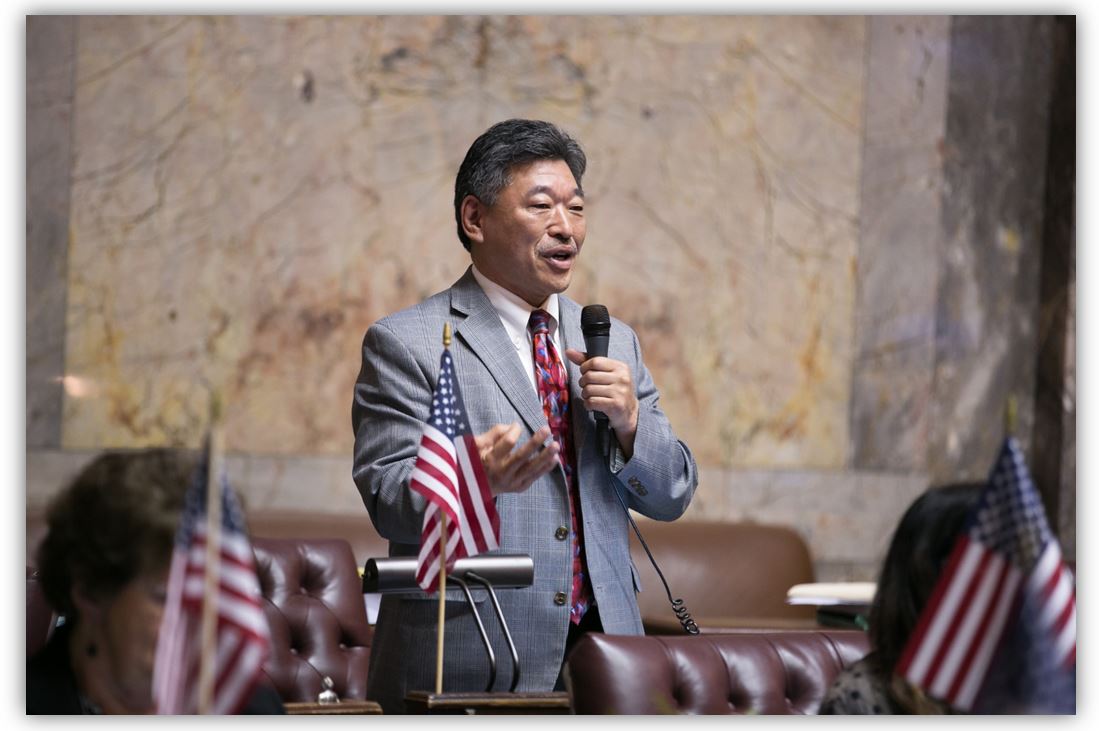 Some of these bills are making their way slowly through the process – I am optimistic my racial disproportionality bill will be funded this year for example. But I am the only person of color on two of the most powerful committees in the Senate – the budgetary Ways & Means committee, and the Rules committee. Nearly every bill that passes to the floor of the Senate for a vote goes through one or both of those two committees.
Representation is the foundation of our democracy. As our state continues to diversity, our government will be less and less a representation of the people of Washington. This is true now of both people of color and women in elected office. The Members of Color caucus will keep fighting for good policies like these, but progress will continue to be slow until equal representation is a larger part of our state discussion, and a better balance is struck between elected officials and the people they serve.
To watch my speech on social and economic justice on Martin Luther King Jr. Day, please click here.
Video Updates
In addition to re-subscribing to my e-newsletters, be sure to go to my website to watch regular video updates on the legislative session, happenings in Olympia and speeches I make on important issues on the floor of the Senate or in committee. To view my website, please click here.
First week legislative video update is here.
Second week legislative video update is here.
My Bills that are on the Move
I Want to Hear from You
Thank you for taking the time to read my e-news. I have heard from many of you over the past weeks on a variety of issues including:
Charter schools: To watch my speech on this measure, click here and scroll to 1:18:30
Human Rights Commission rule regarding rights of transgender Washingtonians: To watch my speech on this issue, click here.
Senate Republican's DC-style move to fire Dept. of Transportation Secretary Lynn Peterson: To watch my speech on that, click here and scroll to 3:29:30.
Despite the divisions in the Legislature, I remain focused on fighting for you – for full and fair funding of education, for higher wages, better working conditions and increasing equity of opportunity for everyone in this state.
As session progresses, I hope you will be in contact with any questions, comments or concerns you may have.
Regards,