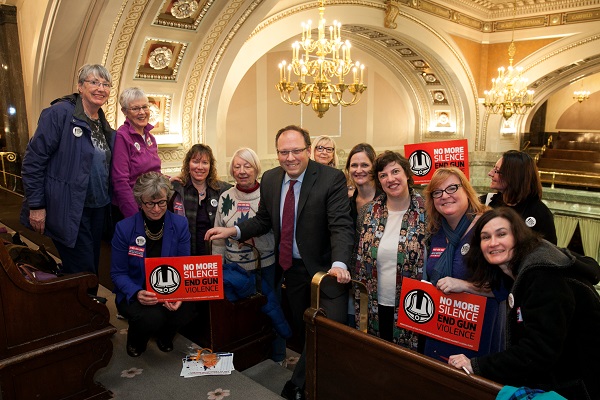 Dear friends and neighbors,
The 2014 legislative session is underway and I'm honored to have another opportunity to work for you on the issues important to our district. This session is only 60 days, yet we have many pressing issues to address.
This year the Democratic Caucus elected me to serve as their Deputy Leader. In this role, I'll be working with our caucus leader, Sen. Sharon Nelson, to set our caucus' agenda and to try to find, in a divided government, real governing compromises to solve our state's pressing problems. In this role, I was recently involved in the bipartisan negotiations to put together a transportation plan that meets the transportation needs for all Washington, urban, suburban and rural. As you may have read, it has been tough sledding on this front and we are not there yet. But we must stay at it and work together to try to meet these challenges.
I've also been appointed to the Ways & Means Committee which writes our state's operating budget, a position from which I can continue my work to help our state meet the historic challenge presented by our constitutional obligation to fully fund education. It will allow me to try to insure that our safety net is maintained and that we support our mental health system – which is important for both public health and public safety. I am also maintaining my seat on the Higher Education Committee which connects with many issues with the operating budget. I am pleased at the way this has worked out for issues that are important to our district.
Election year restrictions
As we are entering an election year, there will be some restrictions on how I can get in touch with you to prevent the risk of using any state resources for campaign purposes.
If you want to continue to receive e-newsletters from me for the remainder of session, you'll need to click the button below or this link and re-enter your email address to confirm that you wish to continue to receive emails from me. I apologize for the hassle, but it's important we have stringent ethics rules to protect the integrity of the Legislature and I'd love to be able to keep in touch with you about the work that I'm doing for you.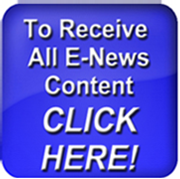 Key Issues: Education From Early Learning Through College
You may have heard or read about the State Supreme Court's recent order that the state, despite some additional investments last year, is still not meeting its constitutional obligations for funding K-12 education adequately. This ruling makes it clear that we must redouble our efforts to relieve class size in the early grades, promote all day kindergarten and provide resources for textbooks and transportation in order to take up the burden that local districts like Seattle, Shoreline and Northshore are undertaking.
These funding and policy reforms have never been fully funded since they were enacted more than five years ago. If funded, over time we will see improvement among kids and schools that are struggling as well as a narrowing of the achievement gap. We also need to expand access to early learning opportunities, which is proving to be hugely important for improving long term outcomes. The Court also made it clear that one of the essentials of the state obligation is ensuring an adequately compensated teaching corps. To this end, I have co-sponsored the bill to provide our teachers with the cost of living adjustment that had been suspended during the tight budget years of the recession. It doesn't solve the compensation issue in full, but it's a start.
I recently wrote a piece in opposition to the comments by some Senate leaders that the system does not need more resources to implement the reforms that were started a few years ago. Here is a link to that piece. I would be interested in hearing any feedback you have on this issue.
With respect to higher education, I want you to know three simple things. I am continuing to work for reinvesting in higher education at all levels to make community colleges and our state universities more affordable to insure that this public good is broadly accessible to our citizens. I am serving on a legislative oversight committee that oversees the GET college savings program. Our funding last year strengthened the program and I am committed to ensuring that this program is strong, solvent and available for those who wish to invest in it to save for their children's future college education. Finally, I am promoting a workgroup to make recommendations to ensure that our College Bound program for lower income kids who commit in 7th, 8th and 9th grades to do what it takes to graduate and go to college will have the public backing it needs to be successful. Early results in Tacoma demonstrate that this public private partnership administered by the College Success Foundation (founded by former Costco executives) has incredible potential to be one of the best things we can do to close the achievement gap. More data is needed, but the outcomes we have seen thus far are very promising.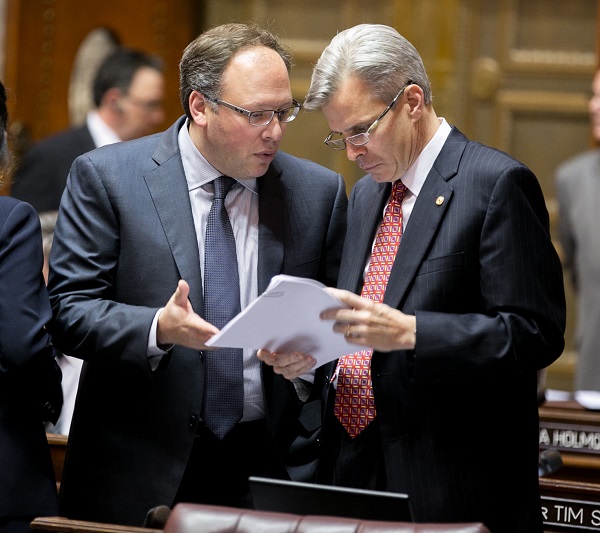 Bills I am Sponsoring
During this short legislative session I am sponsoring or co-sponsoring a number of bills to address real problems in our community. I am excited to share a quick overview of some of these bills with you. I have other bills I would love to update you on, but I don't have the room to do so here. So, sign up for all of my e-news by clicking the button above to stay in the loop in future newsletters.
Fair Tenant Screening
I am sponsoring SB 6291, which is a follow up to the Fair Tenant Screening Act which I helped pass a few years ago to ensure that renters seeking housing have proper disclosure about the use of screening reports. This new legislation addresses the portability of these reports so renters do not have to pay the same fee over and over again while trying to get into a new apartment. This bill is a good faith compromise effort to provide landlords the information they need while being fair to prospective tenants.
Distracted Driving
Recent research shows driving while texting can be comparable to driving with over the legal blood alcohol limit. In a recent study, researchers from the University of Washington observed 9.5 percent of drivers using cell phones or texting. I have co-sponsored a bill to enhance the law against texting while driving. I know many of us need to be reminded to not text behind the wheel. I'd like to issue a special thank you to Dr. Beth Ebel, a Harborview trauma physician, who is also a 46th Legislative District constituent. She brought the recent research on this topic to my attention and encouraged me to sign on to the bill – which I have.
Oil Transportation Safety Act
Another great bill coming out of the 46th LD is the Oil Transportation Safety Act, sponsored by our own Rep. Jessyn Farrell. I am excited to co-sponsor the companion bill SB 6262 in the Senate. We are currently experiencing a dramatic increase in the amount of oil moving through our state largely from the Northern Great Plains oil and gas boom. At the same time, we are experiencing a paradigm shift in the way oil is transported moving out of pipelines and onto railroads. With more oil on the rails and new transportations methods, we are increasing the risk of accidents and spills. While the Oil Transportation Safety Act is not necessarily a silver bullet to protect our waterways and railroads from oil spills, it is an essential move in the right direction.
My Take on the DREAM Act
Finally, I wanted to share with you my recent interview with KUOW about HB 1817, the Washington State Dream Act. This is an important bill that is currently being blocked by the Senate Majority; click the link to hear my interview on this bill and how I hope we can find a solution to move the bill forward. This is a bill whose time has come. I will continue to support more aggressive funding of our State Need Grant to insure that we serve all the students in this state who are qualified and who wish to advance themselves and our community through a college education.
As always, I look forward to hearing feedback from you on all the issues of the day. My office number is 360-786-7690 and my email address is david.frockt@leg.wa.gov.
Thanks so much for the opportunity to serve you!
Sen. David Frockt