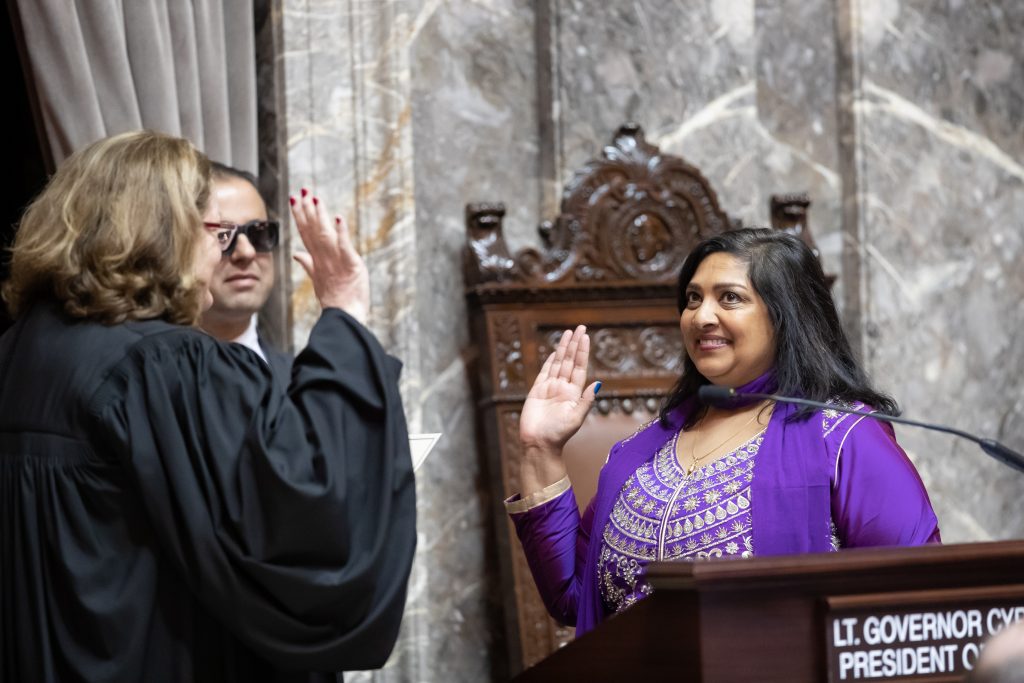 Hello everyone,
The first few weeks of session have just flown by! My first bill has already passed the Senate, and I'm really hoping that more will follow soon.
I want to use these newsletters to keep you all informed of the work I'm doing for the 47th District and Washington state.
Thank you for putting your faith in me as your lawmaker, and I hope to do you all proud.
Thank you and stay in touch!
Mona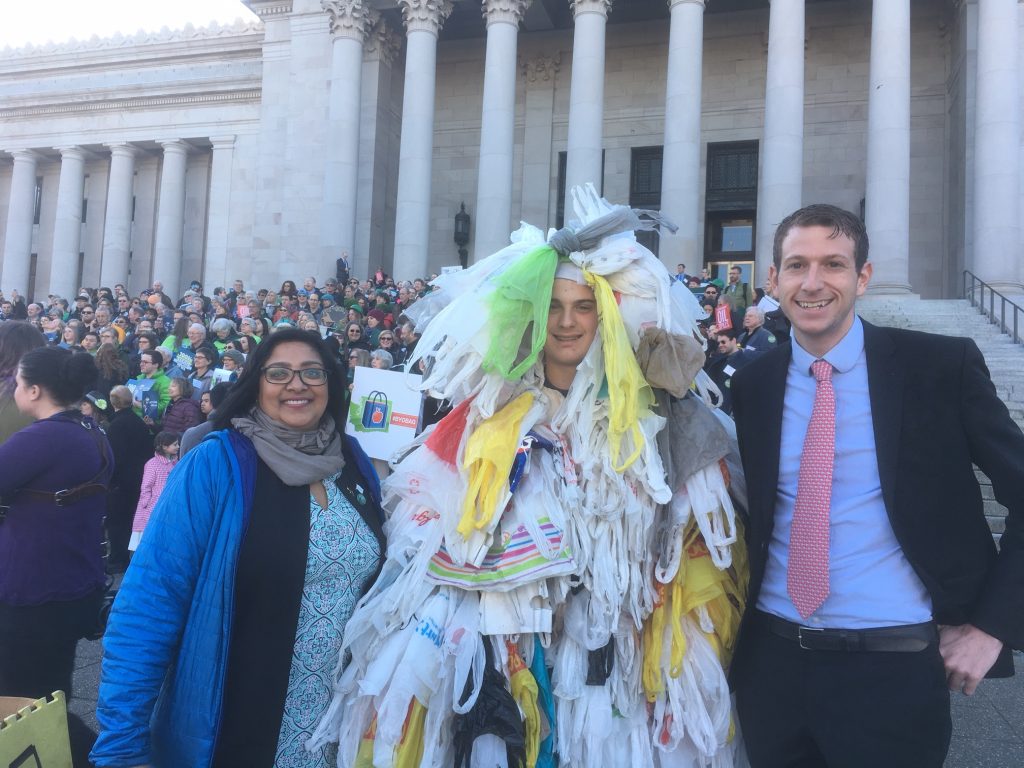 Plastic Bags
This session, one of my priority bills is Senate Bill 5323, which would limit the use of plastic bags in Washington state.
Retailers wouldn't be able to provide single-use plastic bags — although they would be allowed to provide paper or plastic bags made from recycled content for 10 cents each.
It's clear to me that if we are going to improve our environment and protect all of the creatures that call it home (even humans) we must decrease our dependence on single use plastics.
You can read more about the bill here.
This bill is scheduled to be heard in the Senate's Ways & Means Committee this afternoon.
If you care about this issue, please contact our state lawmakers to let them know!
My first floor speech
I delivered my first floor speech last week, on Jan. 31. You can find a video of my speech on Facebook.
It is tradition for new senators to give a personal speech after their first bill passes out of the Senate. It's also tradition for new senators to give their colleagues gifts. My gift was Indian sweets from India Village in Kent.
My first bill would provide more oversight to appraisal management companies — which act as a buffer between lenders and appraisers, decreasing the likelihood that mortgages will be issued based on inflated appraisals. You can read more about the bill here.
Other priority bills
Senate Bill 5025:
This bill would create sales and use excise tax exemptions for self help housing development — programs such as Habitat for Humanity. You can watch some compelling testimony on this bill here.
Senate Bill 5545:
This bill would create the Recycling Development Center and allow the state Department of Ecology to facilitate more research, development and marketing for processing recycled commodities and products. Local entities would also be able to develop contamination reduction and outreach plans for recycling programs. You can read more about the bill here.
Senate Bill 5862:
This bill would create a new account to support Warehousing and Manufacturing Job Centers – the cities eligible to receive funding under that account are those cities that received more than $50,000 in streamlined sales tax mitigation in 2018. You can read more about the bill here. Remember, if these issues are important to you, contact our state lawmakers! Your voices are important.