Dear friends and neighbors,
Reminder! Town Hall Meeting tomorrow 10 to noon, Sat. March 11
I hope you will join Rep. Laurie Jinkins, Rep. Jake Fey, and me at our annual mid-session town hall meeting! This will be a good opportunity for our community to come together to talk about the issues that are most important to you, our district and our state.
WHO: Sen. Jeannie Darneille, Rep. Laurie Jinkins, Rep. Jake Fey, and YOU!
WHEN: From 10 to Noon, Sat. March 11, 2017 – (Doors will be open at 9:30 a.m.)
WHERE: The Evergreen State College – Tacoma Campus, 1210 6th Ave, Tacoma, WA 98405, Pierce Transit Route 1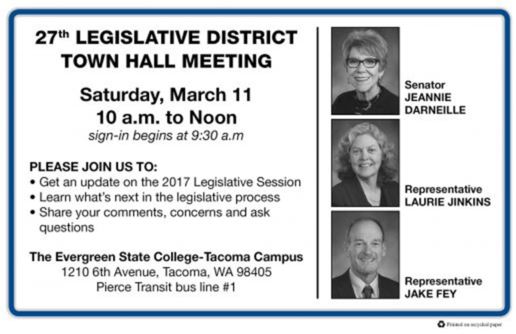 Legislative Deadline: House of Origin
On Wednesday, we hit another milestone of the legislative cutoff calendar – the House of Origin cutoff. This is significant because if votes were not taken on bills, they are most likely dead for this session. I currently have six bills still in motion of the 23 I prime sponsored. As a member of the minority party, this really isn't a bad ratio, and many will be considered again in the second year of the biennium. The bills being heard and considered in the House of Representatives are:
Senate Bill 5030 – Concerning human trafficking, prostitution, and commercial sexual abuse of a minor. This bill modifies crimes of the promotion or commercial sexual abuse of a minor, and promoting prostitution by specifying that these crimes can be committed when anything of value is provided. This bill also extends the statute of limitations for survivors of human trafficking and abuse.
Senate Bill 5293 – Concerning court-based and school-based efforts to promote attendance and reduce truancy. Last session, we passed needed updates to our state's Becca Law and modified how we treat youth who are truant from school. This bill makes further updates to the work that was done last session to implement Community Truancy Boards by allowing schools to use alternative assessments to identify student needs, allows specialists to be included on community truancy boards, and removes court authority to place a youth in a HOPE center or crisis residential center at an initial truancy hearing. This bill also requires a juvenile court to use a less restrictive alternative to detention when a student fails to comply with a truancy order. Detention for truancy under this bill should be a last resort, not the first option.
Senate Bill 5558 – Issuing a two-year identicards for offenders released from prison facilities.
Having valid identification is a barrier for many people who are getting out of our corrections facilities and reintegrating into society. It can sometimes take up to 30 days for someone to get some type of identification following their release. Without valid identification, obtaining housing, a bank account, or getting a job can be very difficult, if not impossible. This bill will establish a program between the state Department of Licensing and the Department of Corrections to implement a state-issued identicard program to qualifying offenders. The identicards created under this program will be valid for two years and will cost the offenders $18.
Senate Bill 5614 – Concerning diversion agreements and counsel and release agreements. We know from evidence-based practices that when juvenile offenders have access to diversion programs, they are less likely to recidivate. This bill removes the cap on the number of diversions a juvenile can receive. The bill also requires the destruction of a juvenile's criminal record when they reach 18 years of age if their record only consists of completed diversion, counsel and release agreements, and all restitution is paid. The goal of the juvenile justice system is to rehabilitate our young people and diversions are the most effective way to accomplish this goal.
Senate Bill 5618 – Concerning arrest of 16 and 17 year olds for domestic violence assault. This is an important bill for our juvenile justice system, which specifies that a 16 or 17 year old is not subject to mandatory arrest for domestic violence assault. A police officer will have the authority to make a decision regarding an arrest. The bill also removes the requirement for a juvenile detention facility to book anyone under the age of 18 who is arrested for assaulting a family or household member.
Senate Bill 5749 – Concerning paperwork reduction in order to improve the availability of mental health services to protect children and families. As a member of the Children's Mental Health Work Group last interim, this bill includes many of the recommendations that will improve the delivery of mental health services to children in our state. A reduction in paper work will allow a higher delivery of services and will help reduce the staff turnover rate. Currently, some staff working within our state's Behavioral Health Organizations report that they are spending half of their time on paperwork and half of their time on providing services.
An update on the Salmon Beach bill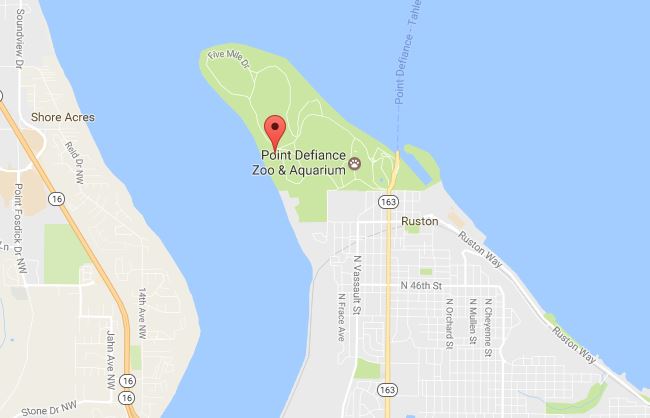 Senate Bill 5542 would have benefited the unique historic district of Salmon Beach in our community. The Shoreline Management Act of 1971 governs the use of shorelines across the state and the Department of Ecology approves and adopts the shoreline master programs. Some structures are exempt from certain shoreline master programs. The bill would have allowed historic, single family, over water residences established before Jan. 1, 2017 to be subject to reasonable shoreline master program regulations. This would allow the homes at Salmon Beach to be renovated and maintained. While this bill did not pass this session, I will work to make sure that all residents of Salmon Beach are able to safely maintain and stay in their historic homes.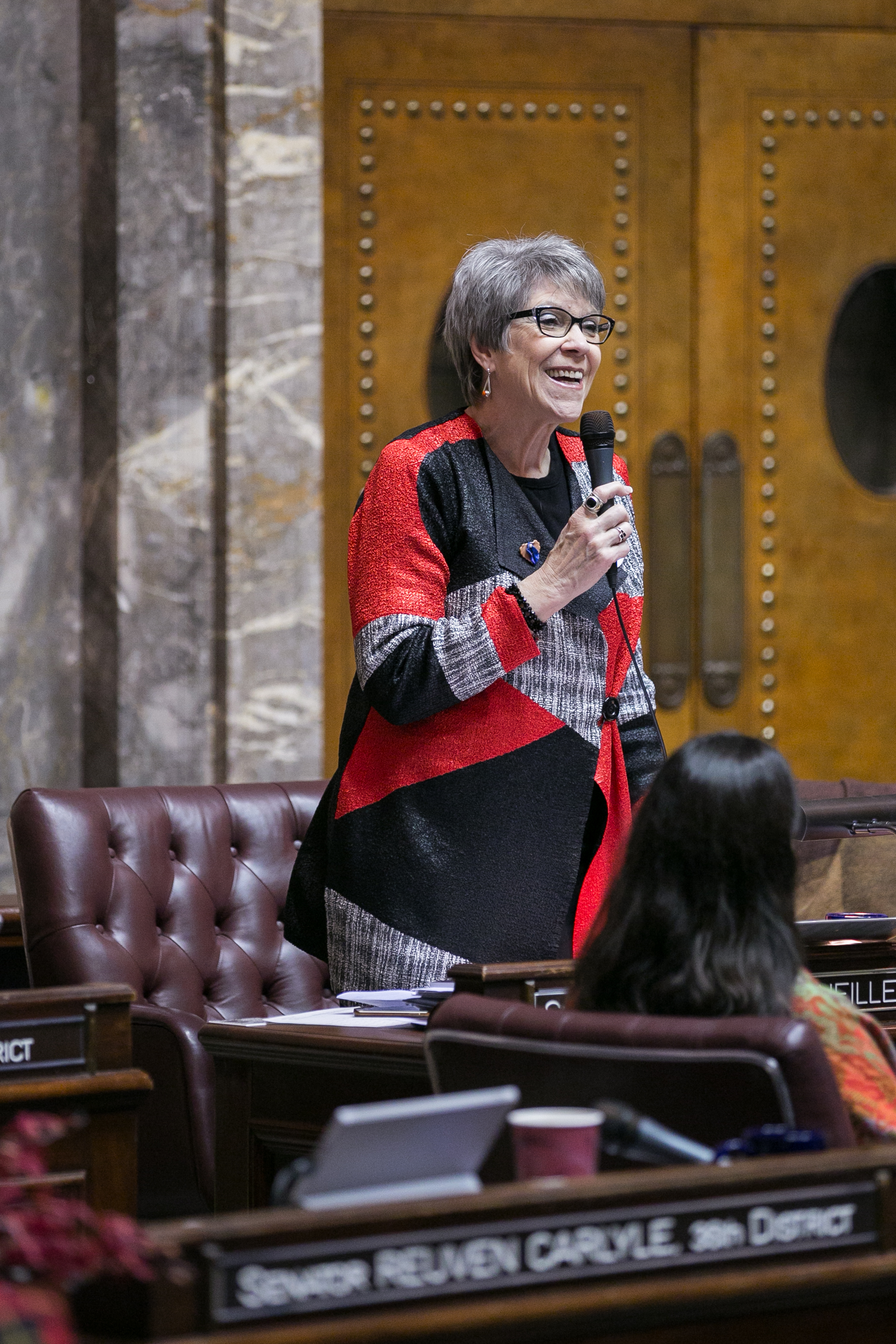 Celebrating International Women's Day
For the last 30 years, International Women's Day has had a special place in my heart – it's the day my son was born. I've always said that my contribution to International Women's Day was to raise him as a feminist! This year, I was pleased to stand and recognize many of the women who fought for the social, economic, cultural and political achievements of women, a fight that continues to this day. March 8 also marked a call to action for accelerating gender equity. The Senate passed a resolution — SR 8628 — to honor all women throughout our state, nation, and world during the celebration of International Women's Day.
Please follow this link to watch a video featuring Washington women and the women of the Senate Democratic Caucus.
Senate takes action on the education crisis
While I am glad to see Senate action on the bill to avert what's called the Levy Cliff, the gap between what education services are currently funded by levy dollars and what will eventually become more adequate funding from the state general fund. We must now focus on fully funding our K-12 education system without damaging our social safety net. I released the following statement after Senate Bill 5023 passed in the Senate on Wednesday evening:
"Our schools are so much more than places of learning. For many kids, going to school brings stability and normalcy to their lives. I am pleased that we are taking action on the levy cliff bill and will not be cutting $358 million in levy dollars, and creating the largest cut to K-12 education in state history.
"Funds raised by local levies are essential for all of our students who depend on high-quality teachers, classroom support, and small class sizes to help them achieve positive academic outcomes.
"In the 27th, the Tacoma School District would have lost more than $2.6 million in locally approved funding had the Senate refused to take action. Our own school district would have been pushed over the levy cliff.
"Our kids and their teachers deserve better, which is why we must shift our focus to how we will fund education without gutting critical programs within the social safety net. I look forward to working with my colleagues on both sides of the aisle in the coming weeks to do what's best for our kids and those who are most vulnerable in our state."
Resentencing of youth ordered by Washington State Supreme Court
On Thursday, March 2, the Washington State Supreme Court ruled that two juveniles from Tacoma involved in the Halloween Candy Case must be resentenced. This ruling is a major win for juvenile justice and sets case law about how the legal system may treat cases involving 16 and 17 year olds.
From the sentencing decision announced in 2013, I was concerned that my constituents did not receive the opportunity to have the benefits of the juvenile justice system. Instead, they were tried as adults and received adult sentences. Combined, these two young people faced the prospect of spending 85 years in prison. The U.S. Supreme Court Case of Miller v. Alabama states that, "children are different." This is the same sentiment that is quoted in our Supreme Court's ruling and I could not agree more. The Seattle Times Editorial Board ran a good piece of why we need to consider brain science in juvenile sentencing.
To read the Washington State Supreme Court's ruling in its entirety, click here.
Please keep in touch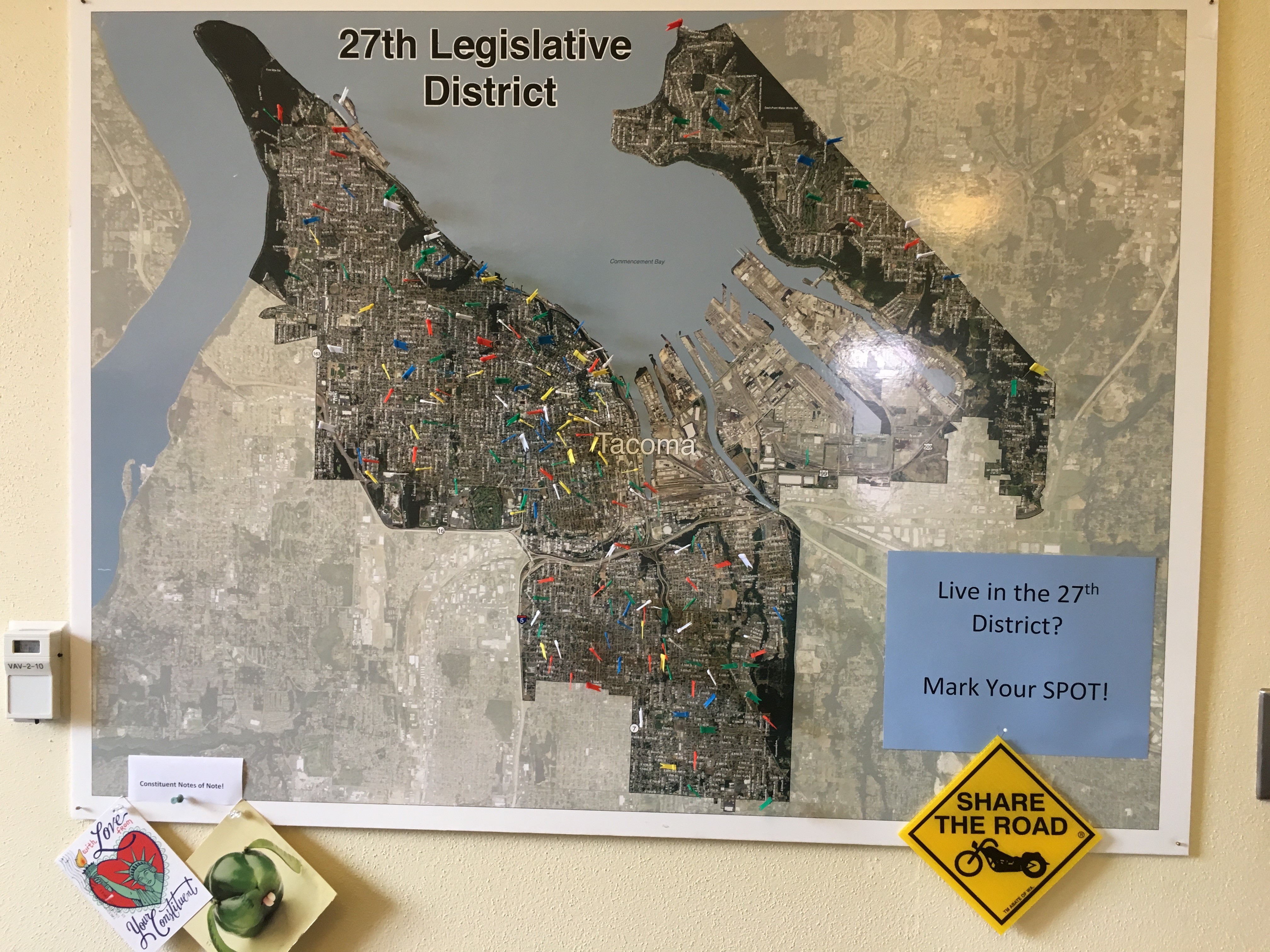 I encourage you to please keep in touch with me and my office. I would like to thank all the visitors from the district who have come to Olympia! I have a map of the district in my office and every time we have a constituent visit, they mark where they live. Thank you for being engaged with your democracy!