Dear friend,
The Washington State Legislature concluded our work for the 2018 session on time. Here's a high-level update on our work in Olympia this year.
Environment & Technology
As the new chair of the Senate Energy, Environment & Technology Committee, I'm proud to lead efforts to tackle some of the most complex, difficult and important public issues facing our state.  My goal is to follow the science, data and evidence as we move forward addressing pressing issues from climate change to Puget Sound cleanup to net neutrality, Internet privacy and much more.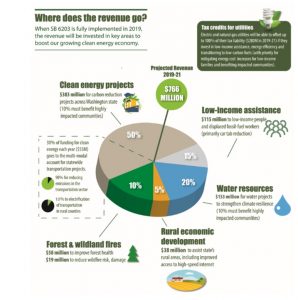 • Carbon: As lead sponsor of sweeping carbon pricing legislation, I'm proud that we passed this unprecedented legislation through two major committees, a first in a state legislature in the country. We transformed the policy issue by working with utilities, business, environmentalists and policy thought leaders to place a price on carbon to invest in next-generation energy and mitigation of climate impacts.
• Salmon: We passed legislation to protect wild salmon stocks by phasing out non-native Atlantic salmon net pens.
• Net neutrality: Washington is the first state to protect net neutrality. Net neutrality is a 21st century version of the American town square and it's our right to preserve access to the free flow of information instead of handing it over to public or private entities.
Gender Equality
We passed the Equal Pay Act, a policy of vital importance to workplace equity statewide. We also passed three bills to combat workplace sexual harassment.
We passed the Reproductive Parity Act, requiring health insurance plans that offer maternity coverage to cover contraception and abortion, and address reproductive health disparities for women.
We passed a ban on conversion therapy by requiring science and evidence-based approaches to related counseling impacting the LGBQ community.
Responsible Gun Safety
The Legislature passed modest, common sense legislation to ban bump stocks that allow semi-automatic rifles to fire more rapidly and to prohibit domestic violence abusers from possessing a firearm. Unfortunately, we failed to secure a final vote on major school safety legislation (SB 6620). As a father and a legislator I am personally committed to continuing efforts to ensure our gun safety laws are particularly responsive to the needs of school safety.
Budgets
We passed our supplemental budget, which funds nearly $1B in additional public education funding, meeting the key final requirements of the McCleary education plan. We made progress in our mental health programs, assisting foster youth and more. The University of Washington and higher education received full funding of our state need grant, allowing tens of thousands of additional young people to receive state aid for college. Finally, our capital budget provides $7.8 million for Coe Elementary School to meet severe overcrowding.
Property Taxes
As a strong opponent of our local and state over-reliance on property taxes, I played a leading role in ensuring we used some of our revenue growth to lower the property tax burden in 2019 by $0.30/$1,000. This is one-time but extremely important help to reduce the impact of the property tax increases passed last year to meet the McCleary education funding plan from Olympia as well as local property tax increases passed by voters. I voted against the original property tax increase because I felt it was excessive and too burdensome on the middle class and low-income residents of our district.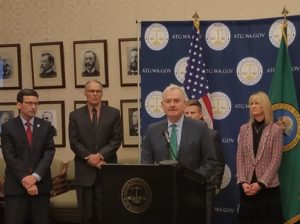 Repealing the Death Penalty
After sponsoring legislation to repeal the death penaltyeach of my nine years serving in the Legislature, I was honored to partner with my Republican colleague Sen. Maureen Walsh and others across the aisle to pass a bill this year. For the first time, the bill passed out of the Senate with a strong bipartisan vote, but it failed to see action in the House of Representatives.
Vulnerable Children & Youth
The Legislature passed my bill SB 6222 to expand extended foster care eligibility. This priority bill for the foster care community allows youth transitioning into adulthood to receive housing and other key services until they are 21.
After several years of effort, "Breakfast after the Bell" finally passed the Legislature. School breakfast is linked to improved outcomes for students, including fewer discipline incidents, better attendance and better performance on standardized tests. We're proud to move forward with this proven, cost-effective approach towards educational success.
Access to Democracy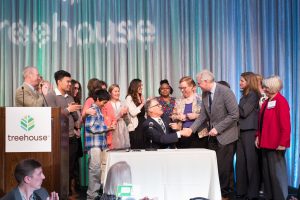 Less than two weeks into this session, the Senate passed bills ensuring equal representation in majority minority communities (SB 6002), extending the period for voter registration (SB 6021) and increasing transparency of hidden political contributions (SB 5991). We also passed a measure allowing 16- and 17-year olds to pre-register to vote (HB 1513).
Public Records Transparency
A court ruled that the Legislature is fully subject to the Public Records Act. In attempting to clarify key aspects of the transparency issue, the Legislature faced unprecedented criticism for passing SB 6617 with an overwhelming bipartisan, supermajority vote. I was one of only seven senators to vote against the bill. The Governor ultimately vetoed the bill at the request of legislators to provide time for a more thoughtful approach to the issue next year. I believe the process was flawed and in today's era of distrust of government we need to err on the side of openness and disclosure.
Conclusion
As the federal government struggles under the current administration and congressional leadership, state-level leadership is more important than ever. As major institutions are struggling, our ability as a citizen legislature to stand up for real people living real lives matters more than ever. Our quality of life is impacted by our work in the Legislature and your voice matters now more than ever.
Our healthy, vibrant and engaged representative democracy is alive and well here in Washington state because of you.
It's an honor to be your voice in the Washington State Senate. As a husband, father, technology entrepreneur and citizen legislator, I work hard to represent your voice on the pressing issues of our day.
Please reach out on Twitter, Facebook, my blog or in person to connect about the issues and ideas that inspire you!
Your partner in service,
Reuven